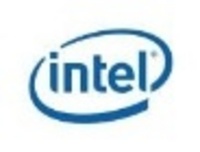 Most embedded designs remain in production longer than cell phones or other consumer devices
SANTA CLARA, Calif. (PRWEB) August 21, 2007
"Most embedded designs remain in production longer than cell phones or other consumer devices," said Glen Hawk, general manager, Intel Flash Products Group. "Intel NOR wireless products are already being manufactured in high volume on this leading edge process. We are using this knowledge and expertise to accelerate our product development and production schedule."
The move to 65nm process for embedded will enable Intel to support the longer product life cycle, as well as offer enhanced product features and cost efficiencies. Intel NOR product offerings for embedded market segments include both parallel and serial solutions. Intel StrataFlash(R) Embedded Memory (P30/P33) is Intel's lowest cost-per-bit, high-density, high-performance single chip code and data solution. Intel(R) Embedded Flash Memory (J3 v.D) offers drop-in compatible upgrade paths for legacy designs. Its enhanced features support mainstream embedded applications that need value and scalability. The industry-standard Intel(R) Serial Flash Memory (S33) simplifies board design and saves board space with a low pin-count interface and smaller package for a range of applications such as TVs, DVDs, PCs, modems and printers.
Intel, the world leader in silicon innovation, develops technologies, products and initiatives to continually advance how people work and live. Additional information about Intel is available at http://www.intel.com/pressroom.
Intel and Intel StrataFlash are trademarks of Intel Corporation in the United States and other countries.

Other names and brands may be claimed as the property of others.