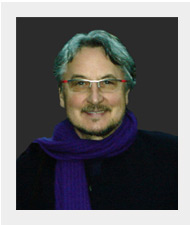 "..what we put on our bodies should be as safe and nutritious what goes into our bodies"
Victoria, BC, Canada (PRWEB) July 24, 2012
Intelligent Nutrients, a certified organic health and beauty brand created by renowned environmentalist and Aveda founder, Horst Rechelbacher, is launching across Canada. The Intelligent Nutrients cosmetics line is calling itself the safest and most nutritious cosmetics line available in North America, embracing USDA organic certification in order to combat greenwashing and raise the bar for food-derived ingredients in beauty products.
"We've created something that has not been done before with Intelligent Nutrients. We've merged food science and cosmetic chemistry to create a new paradigm in beauty. We called it Nutritional Chemistry—it's based on using only certified organic food-derived ingredients—substances the body recognizes and readily assimilates as nutrients in the body," said Horst Rechelbacher, who founded the company in 2008.
"At Intelligent Nutrients each product is formulated for both performance and safety; our belief is that what we put on our bodies should be as safe and nutritious as what goes into our bodies. It's my personal mission to change the outdated chemistry that is used in personal care products. And rather than just talk about what's wrong, I decided to show the industry that beauty can be done differently—responsibly and safely—without compromising performance," explains Rechelbacher.
Intelligent Nutrients has collaborated with physicians and scientists pursuing similar research at universities and institutions, gathering wisdom from food and cosmetic chemists to create non-toxic, plant-based formulations without the use of synthetic ingredients. Organic Monitor —a research company that focuses on global organic industries— has recognized the brand as the most organic health and beauty line in North America. Findings from Organic Monitor have also revealed that many brands still do not meet marketing claims for natural, chemically clean products. This is partially due to an absence of manufacturing standards for organic cosmetics. Brands can still claim to be organic as long as they use any organic ingredients; however, this does not guarantee that a product is free of synthetic or petro-chemically derived ingredients.
"Greenwashing in the beauty industry is so prevalent that consumers are unaware of the toxic chemicals they are exposing themselves to. Salons and spas are ideal environments to cultivate a market for healthier alternatives; Intelligent Nutrients can assist industry professionals in making the most honest, safe recommendations to clients—decisions that can be life-saving," said Paula Veenema, President of PureStem Beauty, Inc.
PureStem Beauty, Inc. is the Canadian distributor for Intelligent Nutrients, co-founded by John and Paula Veenema, with headquarters in Victoria, BC.
The USDA's NOP and the UK's Soil Association are considered by many to have the strictest standards for organic certification. These certifiers do not allow for any toxic ingredients. Products must remain free of suspect ingredients commonly used by manufacturers such as sulfates, plastics, phthalates, parabens, heavy metals, silicone, mineral oil and petrolatum. Having the entire line of Intelligent Nutrients products certified by these organizations is a badge Intelligent Nutrients now wear proudly.
"The secret ingredient to Intelligent Nutrients is Intellimune® Seed Oil Complex—made from thousands of certified organic fruit and herb seeds chosen for their extremely high antioxidant properties" said Veenema. Intelligent Nutrients claims the unprecedented levels of immune-boosting antioxidants in IntellimuneTM helps prevent premature aging, reduces inflammation, quenches free radicals and helps to combat oxidative stress.
The Intelligent Nutrients brand encompasses a range of products for a healthy lifestyle, including hair care, skin care, aromatics and essential oils. Intelligent Nutrients fully integrates considerations for sustainability as well by using eco-friendly packaging, and becoming the first professional-quality brand in the health and beauty industry to purchase Renewable Energy Credits for the manufacturing of all products.
The Intelligent Nutrients line will be distributed through select salons and spas, specialty retailers, PureStem Beauty flagship stores and at http://www.purestembeauty.com.