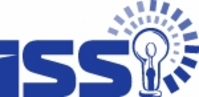 (Vocus) June 20, 2008
Intelligent Software Solutions has been awarded a three-year effort to investigate optimal techniques and technical solutions for the employment of collaborative techniques supporting a wide range of analytical and operational objectives. The effort was awarded under the Air Force Research Laboratory's Ubiquitous Collaboration program. The goals of the program are to lead research into various approaches enabling collaborative technologies, as well as solutions enabling collaboration across logical security level boundaries in support of the warfighter.
ISS was chosen for the project based upon its ongoing work enabling distributed collaborative analysis within their Web Enabled Temporal Analysis technology framework. Over the coming three years ISS will expand its research and deployment of collaborative capabilities in the WebTAS architecture. Additionally the company will further its work with several partners to further the capability to conduct highly expressive collaboration across security boundaries. This work will further the state of the art, enabling the warfighter to "push" data from one security classification enclave to another in a seamless fashion.
ISS Vice President for Strategic Planning, Carl Houghton offered "This work is exceptionally important to furthering the free flow of time critical information in a collaborative manner across various applications in the U.S. military. The ability to distribute knowledge instead of people is a critical enabling technology in today's trimmed military force footprint.
This project will leverage ISS' considerable presence across all the military services and around the world to field this capability to the maximum number of users possible.
About Intelligent Software Solutions:
ISS, one of the country's fastest growing software companies, has offices in Colorado Springs, CO, Washington, D.C., Rome, NY and Hampton, VA. ISS provides data analysis solutions to the Department of Defense and National Intelligence Organizations and has specific strengths in providing solutions in Command & Control, Special Operations, Intelligence, Counter-Drug, Counter-Terrorism and Homeland Security/Defense. ISS has a diverse set of customers which include: Air Force Research Laboratory, Air Force Electronic Systems Center (ESC), Naval Surface Warfare Center (NSWC), National Intelligence Community Agencies, CENTCOM, SOCOM, NORTHCOM, SOUTHCOM, STRATCOM, US Coast Guard and many others.
For more information on ISS and WebTAS related projects, visit http://www.issinc.com.
# # #