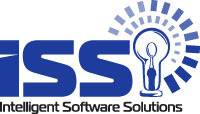 (Vocus) September 22, 2009
Intelligent Software Solutions has been awarded a follow-on effort to continue development of its software aimed at assisting the National Air and Space Intelligence Center in conducting its critical mission.
ISS has developed a distributed data integration and intelligence application for the National Air and Space Intelligence Center. The company's Air Force National Tactical Integration - Web Enabled Temporal Analysis System or AFNTI-WebTAS provides the Center with the ability to correlate and aggregate disparate intelligence data from multiple sources and synthesize inputs into finished intelligence products.
A major thrust of this effort will focus on the migration of the WebTAS thick client functionality to a powerful Web 2.0 application based on Adobe® Flex® technologies. The migration of this application expands the ISS customer base for their WebTAS FX, Flex®-based application development toolset.
Jesse Miller, ISS Chief Software Architect observed "WebTAS FX provides a rich and extensible set of tools from which analytical and many other types of applications can be created and deployed as Web 2.0 solutions. The combination of the powerful data access capabilities of WebTAS with the CoreFX visualization and data manipulation tools provides a whole new level of applications to our users."
About Intelligent Software Solutions: ISS, one of the country's fastest growing software companies, has offices in Colorado Springs, CO, Washington DC, Rome NY, and Hampton, VA. ISS provides data analysis solutions to the Department of Defense and National Intelligence Organizations and has specific strengths in providing solutions in Command & Control, Special Operations, Intelligence, Counter-Drug, Counter-Terrorism and Homeland Security/Defense. ISS has a diverse set of customers which include: Air Force Research Laboratory, Air Force Electronic Systems Center (ESC), Naval Surface Warfare Center (NSWC), National Intelligence Community Agencies, CENTCOM, SOCOM, NORTHCOM, SOUTHCOM, STRATCOM, US Coast Guard and many others.
For more information on ISS and WebTAS, visit http://www.issinc.com .
###