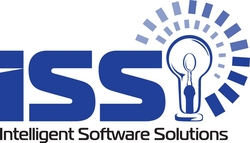 (Vocus) June 29, 2010
Colorado Springs, Colorado-based Intelligent Software Solutions has been awarded a $198 million increase in value to its Web Enabled Temporal Analysis System Toolkit, five-year contract by the Air Force Research Laboratory, Information Directorate.
The company has been highly successful in managing and executing their WebTAS Toolkit contract. As a result of this success, in less than one year since the initial award of the $300 million contract, the company has been awarded a modification increasing the total contract value to nearly $500 million.
This contract encompasses over 100 projects for 50 different user communities. These projects range from efforts supporting advanced research and development of machine learning and complex event processing to the development and deployment of state of the art command and control applications, as well as intelligence analysis tools. In addition to providing a vehicle for many software development efforts, this award also enables ISS to maintain its ongoing support to combat operations in Afghanistan and Iraq, as well as on-site support at many locations around the United States and internationally.
A major emphasis of the WebTAS-TK contract is the continued development and technical evolution of the WebTAS software baseline. ISS has been the sole prime contractor responsible for WebTAS since the software's inception. WebTAS is a modular software toolkit that supports the integration of many disparate data sets, visualization, project organization and management, pattern analysis and activity prediction, as well as various means of presenting analytical results. WebTAS provides both a thick client and web browser-based access capabilities as well as access to data via a Service Oriented Architecture (SOA) standards-based set of interfaces. The company will continue its adoption of Web 2.0 standards and a migration of the WebTAS web presentation layer to the Adobe® Flex® environment. ISS will also continue to assist the government in accrediting the WebTAS toolkit for deployment on government classified networks.
The company combines on-staff subject matter expertise across a wide range of domains with the extensibility of the WebTAS platform to provide a wide range of customers with tailored solutions.
A subset of current WebTAS related customers include:
U.S Central Command
U.S. Coast Guard
Air Force Electronic Systems Center
Air Force Air Combat Command
Joint Interagency Task Forces South and West
NATO Forces Afghanistan
Multinational Forces Iraq
Air Force Research Labs
U.S. Army
Defense Advanced Research Projects Agency
State of Pennsylvania Department of Corrections
As well as many others.
Another major emphasis of the new contract will be the continued development and fielding of the ISS-developed Combined Information Data Network Exchange or CIDNE program. CIDNE presently provides military and political leaders with insight into the success of ongoing campaigns in Iraq and Afghanistan. ISS will continue to refine the CIDNE platform as well as integrate support for more operational missions.
In addition to the development of custom software applications, ISS will also continue on-site support around the world to enable customers to conduct a wide and varied set of missions, from Maritime Domain Awareness and Intelligence Fusion to supporting the analysis of ethno-sectarian violence trends and national stabilization in Iraq and Afghanistan. The company presently has over 75 deployed personnel supporting customers around the globe.
Jay Jesse, President and co-founder of ISS offered "The initial award of the WebTAS TK contract was a significant milestone for ISS. The increase in value of that contract to nearly half a billion dollars is a validation of the hard work that ISS executes on a daily basis supporting our customer base around the world. The fact that the contract value was increased less than a year after initial award is another indicator of how successful ISS is as a company and how vital we are to our government customers. Everyone at ISS is both excited about this award, as well as extremely proud of the breadth and quality of the work we do every day."
About Intelligent Software Solutions: ISS, one of the country's fastest growing software companies, has offices in Colorado Springs, CO, Washington DC, Rome NY, and Hampton, VA. ISS provides data analysis solutions to the Department of Defense and National Intelligence Organizations and has specific strengths in providing solutions in Command & Control, Special Operations, Intelligence, Counter-Drug, Counter-Terrorism and Homeland Security/Defense. ISS has a diverse set of customers which include: Air Force Research Laboratory, Air Force Electronic Systems Center (ESC), Naval Surface Warfare Center (NSWC), National Intelligence Community Agencies, CENTCOM, SOCOM, NORTHCOM, SOUTHCOM, STRATCOM, US Coast Guard and many others.
For more information on ISS and WebTAS, visit http://www.issinc.com .
###