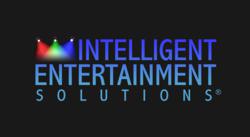 With corporate videos we get the best results when we use the professional vocabulary of the people we interview. IES will use this experience and create workshops that are relevant for specific industries.
New York, NY (PRWEB) November 04, 2011
Intelligent Entertainment Solutions, (IES) a company that brings the creative into the corporate world, today announced their official launch. IES has sourced the most creative, intelligent, and diverse talent from around the country to teach professionals how to use their "right-brain" creativity, to build better client relationships and sell more effectively. The IES team includes performers who have appeared on national television shows, such as Sex and the City, received Emmy nominations and artists with art in major collections around the world. IES infuses creativity through workshops, story-telling, stand-up and comedy training.
Creative thinking, performing and artistry are talents that can be learned and honed. In a corporate environment, creative skills give professionals a competitive advantage to solve problems, market their skills, improve teamwork, client relations and productivity. In Daniel Pink's book, A Whole New Mind, Pink gives examples of CEOs at major corporations, like Unilever, U.K., who employ painters and comic book creators to inspire their staff. Another example can be seen with General Motors who focused on the "art, entertainment and mobile sculpture" part of the transportation business to help turn the company around.
IES has a growing pool of talented performers and consultants who perform and teach executives, like lawyers, accountants and other professional service executives, how to be more creative with selling techniques, solving problems or managing client and internal relationships. Each performance or workshop is tailored to the specific audience and their respective professionals. A team, or an individual, can be hired for client events, management retreats, recruitment, Women's or diversity events and practice area workshops.
Linda Orton, founder of IES, is also a serial entrepreneur and the founder of Intelligent Video Solutions, a company that produces corporate videos. Linda states, "With corporate videos we get the best results when we use the professional vocabulary of the people we interview. IES will use this experience and create workshops that are relevant for specific industries. We have worked and consulted for leading firms, like Clifford Chance and Bernstein Wealth Management, so we understand the professional mindset."
The IES recipe is to educate and entertain through a show, and then offer a workshop, where employees can deconstruct that which makes humor funny, stories compelling and art memorable. IES can teach the communication skills such as humor or story-telling to allow the professionals to learn new techniques to help sell, motivate or develop better relationships. You can read more about IES by visiting the site at the bottom of the release.
Biographies of a Selection of the IES Talent Pool:
Beth Lapides has appeared as a performance artist on Sex and the City. The Wall Street Journal said her current show, '100% Happy, 88% of the Time', "looks for laughs in brainy places." She is a gifted comedian and story-telling teacher. Beth has appeared on Politically Incorrect and NPR's "All Things Considered", and her articles have appeared in the Huffington Post, LA Weekly and The Utne Reader.
Susanna Rich received an Emmy Nomination for one of her works, is a poet, a performer and a professor at Kean University. Her brilliant, original and interactive content moves her audiences to think big by pulling from culture, literature, politics, the human condition and physical movement. Her performances of The Long Drive Home, Television Daddy and Ashes, Ashes have appeared on numerous stages.
Tony Martignetti is a lawyer, a former captain in the U.S. Air Force and an expert in planned giving and state charity registration. Tony has mentored, advised and coached major foundation and annual gift officers. He has trained and motivated volunteers on boards of trustees, campaign committees and advisory boards such as St John's, Symphony Space in NY and NY-Presbyterian Hospital.
Jonathan Fritz has paintings in major, private collections around the world. His work is for sale by contacting IES. He established his unique combination of cartoon graffiti, tribal art and pop images in N.Y. in the mid 1990's. He is a successful mural painter, having completed commissions for private residences and businesses across the New York City area. He is also a gifted and experienced teacher and his painting and mural workshops can help unleash the creativity that most of us have hidden.
About Intelligent Entertainment Solutions:
Founded by Linda Orton, Intelligent Entertainment Solutions is changing how professional service firms and companies infuse and teach creativity to their employees. In the workplace, creative minds are better at problem solving, selling and team building. Intelligent Entertainment Solutions is expanding on the work of Daniel H. Pink, author of "A Whole New Mind: Why Right-Brainers will Rule the Future," and Michael Michalko, author of "Thinkertoys." The company teaches cerebral professionals how to be creative through workshops in theater, comedy, story-telling, dance, poetry and music. Members of the IES team include Emmy nominated performers, actors who have appeared in national television shows such as Sex and the City and artists who have pieces in major collections around the world.
###