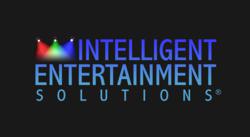 Storytelling is at the core of all memorable messages. All business leaders weave engaging tales
New York, NY (PRWEB) January 25, 2013
Beth Lapides is a producer, a comedian, a storyteller and a very insightful interviewer. She shines as the host of the critically acclaimed alternative comedy show, UnCabaret, which appears in LA on Sunday nights. Amazon.com is also now selling UnCabaret episodes for those who are not able to experience the intimacy of the live shows. Beth has worked with hundreds of world-class comedians including Jon Stewart, Sarah Silverman, Roseanne Barr, Sandra Bernhard, Carrie Fisher, Bill Maher and Margaret Cho at her shows, helping them glean out their best material from her microphone behind the curtain.
Beth and Intelligent Entertainment Solutions have been sharing these amazing skills with the corporate and legal worlds and are now expanding their offerings. Storytelling training is now being offered to help executives who are pitching specific new business. The custom training is focused on a specific goal or the attainment of the particular piece of work. The story is crafted and tailored for the client, but equally important for his or her potential client and that project or piece of work. Professionals pitch work that can yield millions in revenue yet most of the focus goes on the RFP, not the on human interaction. A little preparation in this area can make a huge difference.
Earlier this year, they trained professionals with corporate law firm, Duane Morris in New York. Intelligent Entertainment founder, Linda Orton, says, "Storytelling is at the core of all memorable messages. All business leaders weave engaging tales. Beth has a unique gift that I was able to experience first hand. I took a class with Beth two years ago. It was the day after my mother died and I walked in and introduced myself to the group. I said, I know you think you're here to learn about comedy; but actually you are also sitting Shiva with me. I knew about an hour into the class, that I wanted to harness her talents through Intelligent Entertainment in the B2B space where I produce videos and provide consulting services."
Over the last few months, IES and Beth have been working with Allan Colman, a strategic consultant based in LA, who works with lawyers and other professionals on sales techniques, specifically on the closing part of the sales process.
His recent book, "OWN THE ZONE – What Leaders Need To Know About The Closing Zone, addresses this niche.
Allan gives keynote presentations that are rich with data and usable information. He asked IES to help make his pitches for business and his presentations more lively and more humorous. He says "Beth not only helped find humorous stories which tied in with the critical points of my presentations, but she also suggested revisions to the speech overall that made it stronger."
There is increasing proof that shows we remember stories better than random facts. Josh Foer's book "Moonwalking With Einstein" shares how memory champions remember long data streams by creating wild stories or actions around the numbers or words. Additionally, intelligent humor is a tool that all of us can use to connect with potential clients and communicate with current clients. Our mission is to help others use humor and honest storytelling to improve their personal and professional lives.