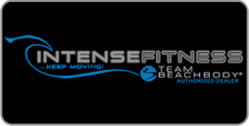 We're always looking for new ideas to improve customer experience and the "Core Workout" bonus DVD adds value to the workout.
Monarch Beach, Ca (PRWEB) September 12, 2012
Intense Fitness in an ongoing effort to provide our customers with the best shopping experience and in home fitness results is excited to announce the addition of the "Core Workout" DVD as a free bonus with each base or deluxe order of Les Mills Pump in home workout.
Les Mills International, creators of the extremely popular BODYPUMP™ gym fitness classes have teamed up with Beachbody LLC to create "Pump", an in home fitness program based around THE REP EFFECT™. Unlike traditional workouts which use heavy weights and low repetitions to increase muscle mass or "bulk", Pump uses lighter weights with increased repetitions to tone and shape muscles for a more sculpted "ripped" look. The program focuses on the whole body (abdominals, legs, shoulders, back, arms and buns) and due to the high intensity repetitions, is a challenging cardio workout which burns calories.
The original BODYPUMP™ program from LES MILLS™ is now taught in over 14,000 gyms in over 70 different countries, "highly popular" would be an understatement. Beachbody LLC, the leader in "home fitness workouts", wanted to take the highly effective component from the BODYPUMP™ program called THE REP EFFECT™ and use the same principles to bring it "in home" for those who don't have time to go to the gym.
Beachbody's Pump program starts off by taking you through the basics of "how to" assemble your barbell, properly adjust the weights you're using, proper barbell grip and stance technique. A great feature for people who are not familiar with the program or weights and how to properly use them. Then through working out 3 times a week, takes you through 7 varied workouts each designed to strengthen and tone while burning fat for a duration of 90 days.
Media Inquires:
David Harris
Director of Interactive Marketing
Intense Fitness LLC
888-689-6374
http://www.intensefitnessworkouts.com