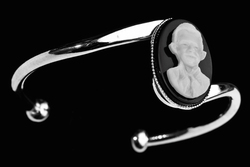 The children captured in professional portraits are great prospects for video games, virtual worlds and personalized 3D gifts.
Sedalia, MO (PRWEB) April 29, 2010
Inter-State Studio and Publishing Company, a national school photography and yearbook publishing company, has launched Virtusculpt, a new subsidiary to enhance engagement in virtual environments and increase the emotional impact of portraits through personalized 3-D experiences. The new company brings together professional photography studios, electronic game publishers, virtual world developers and virtual shopping destinations to deliver personalized avatars and personalized 3D products to a wide audience.
"Several years ago, during our conversion to all-digital capture and manufacturing, we challenged ourselves to find a totally new way to enjoy portraits," explains Aric Snyder, Inter-State CEO. "We realized that the creation of 3D avatars for electronic games and virtual worlds would redefine photography and gaming, and we set out to make it possible."
"We played some of the first video games," notes David Williams, Virtusculpt Director of Business Development. "We have watched our children and grandchildren become immersed in virtual worlds, social networks and console games. These experiences are even more fun when played with a photo realistic avatar created from a professional portrait."
"Almost every child in North America is photographed by a professional photographer at least once per year," Williams continues. "The children captured in these portraits are great prospects for video games, virtual worlds and personalized 3D gifts. This is a way that photographers can add more excitement to their product lines while attracting new users for the interactive experiences."
To create each 3D experience, Virtusculpt uses a patented model creation method which turns 2D portraits into accurate 3D models. The software builds a unique 3D facial mesh for each subject then maps the subject's facial features over the mesh to create a photo-realistic 3D model. The tool also automatically locates the key animation points on the face to enable facial animation.
Because the software works from a single 2D image and automatically finds the face and all of the key elements of the face, it solves the problems of image acquisition and user complexity that have been inherent in previous photo-based avatar personalization schemes.
Once an accurate, photo-realistic 3D model is created, it can be normalized and stylized in a variety of ways to make it fit the look and feel of any particular game or world. Addition of hair, morphing of the neck to match a body model and blending of the texture map to match the flesh tones of a body model are almost always required. It is also possible to automatically generate a caricature of the subject or blend the subject's features with those of a specific character.
As an initial project, Virtusculpt launched http://www.Me-Motes.com where users
can create personalized emoticons for Me-Motes Messenger, a face-to-face
instant messenger application developed by Tower Studios for PC, iPhone
and iPod touch. The personalization technology has also been used to
create personalized Facedolls for http://www.DigitalDollhouse.com and personalized characters for http://www.OnlineAdventureSquad.com.
The Virtusculpt software is also being used by http://www.Ca-Me-O.com to manufacture a personalized gift line consisting of personalized cameos and charms in a variety of settings.
Virtusculpt is a wholly owned subsidiary of Inter-State Studio & Publishing
Company, the largest family-owned school photography and yearbook
publishing company in North America. An explanation of the company's software and an on-line store for purchasing personalized 3D items is available at http://www.Virtusculpt.com. The Virtusculpt personalized characters and Ca-Me-O items are also available from Inter-State Studio portraits at http://www.Inter-State.com.
For more information contact:
David Williams
Director Business Development
Virtusculpt
573-424-1795
http://www.virtusculpt.com
###