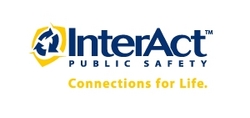 InterActCAD Version 6 builds on what is already the best multi-agency, multi-jurisdictional CAD system on the market
Winston Salem, NC (PRWEB) June 2, 2009
InterAct Public Safety announces the release of InterActCAD Version 6, the most flexible, informative and customizable CAD system to date. Direct input and feedback from public safety officials, call takers and dispatchers led to many of the enhancements in the latest version of InterActCAD, making Version 6 more user-friendly and responsive to the needs of emergency responders. InterActCAD Version 6 is scheduled for release later this summer and will be on display in Booth 309 at the NENA National Conference June 6 - 11, 2009 in Ft. Worth, TX.
"InterActCAD Version 6 builds on what is already the best multi-agency, multi-jurisdictional CAD system on the market," said Mark Fetherolf, Chief Technology Officer, InterAct Public Safety. "This latest version gives users access to more vital information than ever before, resulting in a more efficient emergency dispatch and more complete incident reports and records."
Among the most significant enhancements to InterActCAD Version 6 are the seamless integration with InterActRMS, as well as other third party records management systems, and the addition of Situation Found codes.
Seamless integration with InterActRMS enables InterActCAD Version 6 to run Master Name, Master Vehicle and Master Location queries automatically for every new incident. Complete integration also allows users to run queries, either manually or automatically, to determine if there are any warrants, Be on the Lookouts (BOLOS), known aliases or accomplices connected to incident reports. Manual queries may be initiated by the CAD user at any time, and the user may select additional "child records" to be included in the return as well.
The addition of Situation Found codes makes it easier for an officer to input an actual occurrence code compared to the original dispatch code to provide a more complete incident record. An officer responding to a noise complaint, for example, may then code an incident for domestic violence if that is what he or she observes on the scene.
Other new features include enhanced MSAG and GEO-validation capabilities, and personnel skill search functions. Version 6 also includes automatic case number assignments based on individual agency and event codes, as well as full 9File Search and Purge Utility options.
InterActCAD Version 6 has received ProQA Certification for medical, fire and police protocols from Priority Dispatch Corporation. InterAct Public Safety is one of only 18 companies fully certified in all three disciplines.
About InterAct Public Safety
InterAct Public Safety makes Connections for Life™ providing both stand-alone and fully integrated mission-critical public safety and homeland security systems and products. As the pioneers of the first three-screen E911 system 20 years ago, InterAct's passion for innovation is leading the way to Next Generation telephony, dispatch, records management, and mobile data systems. Founded in 1975, InterAct Public Safety continues to extend the definition of public safety with unique applications like intelligent digital video surveillance, alert notification and crisis management systems. InterAct makes it possible for first responders from private, state, local and national agencies to decrease response times and increase their effectiveness in the communities they serve. InterAct is an ISO 9001:2000 certified company.
For more information, please visit http://www.interact911.com.
# # #