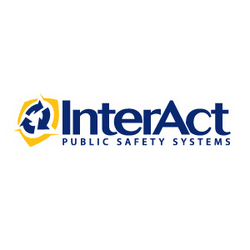 InterAct is dedicated to public safety around the world. By joining the 9IA they are showing how committed they are to improving the technology and funding dispatch centers receive
Winston Salem, NC (PRWEB) May 12, 2008
Winston-Salem, NC (PRWEB) May 12, 2008 -- InterAct Public Safety Systems, a leading provider of safety and security software used by local, state, national and international government agencies, has recently become a member of the 9-1-1 Industry Alliance ("9IA"). By joining the 9IA, InterAct reaffirms its commitment to the 9-1-1 industry and a dedication to assist public safety agencies get the funding they need to provide emergency services in their communities.
New methods of communication like text messaging (SMS), and cellular and VoIP phones are prominent. In many cases they are even displacing land lines as people's primary method of communication. The 9-1-1 system in the United States is based on the use of land-lines, and updates are needed to these systems to enable dispatchers to identify the location of someone in an emergency who is using these new forms of communication. Meanwhile, funding for 9-1-1 technology has traditionally been tied to fees collected on land line phones, but as the use of land line phones has dwindled, so have funds for 9-1-1 systems. In many states, fees are also collected on cellular phones, and in some, on VoIP as well. But it is not the case in every state, so even as populations and the need for 9-1-1 rises, critical funding for the systems they depend on is shrinking.
"InterAct is dedicated to public safety around the world. By joining the 9IA they are showing how committed they are to improving the technology and funding dispatch centers receive," stated Jeff Robertson, executive director of the 9 1 1 Industry Alliance.
Founded in 2005 by 9-1-1 industry leaders, the 9IA boasts 20 business members who offer a variety of public safety services and technologies. By joining together, the 9IA stands as a unified team alongside other industry associations like the National Emergency Number Association (NENA), and Association of Public-Safety Communication Officers (APCO) supporting them in their quest to secure funding through legislation.
"InterAct is proud to be part of the 9-1-1 Industry Alliance, as it shows our continued dedication to the future of public safety," said Ted Collins, president and COO of InterAct Public Safety Systems. "At InterAct we strive to make our technology and the future of 9-1-1 communication be the best it can be. By teaming up with other leaders in our industry via 9IA, we prove that our sole mission is to work diligently with public safety leaders for the good of the public safety community."
About InterAct Public Safety Systems
Since 1975, InterAct Public Safety Systems has been Making Connections for Life™ providing both stand-alone and fully integrated mission-critical public safety and homeland security systems and products. As the pioneers of the first three-screen E911 system 20 years ago, our passion for innovation is leading the way to Next Generation telephony, dispatch, records management, and mobile data systems. We're extending the definition of public safety with unique applications like intelligent digital video surveillance, alert notification, and crisis management systems. InterAct makes it possible for first responders from private, state, local and national agencies to decrease response times and increase their effectiveness in the communities they serve. InterAct is also an ISO 9001:2000 certified company. Learn more at http://www.interact911.com or by calling 1-800-768-3911.
About the 9-1-1 Industry Alliance
The 9-1-1 Industry Alliance ("9IA") was established in December 2005 by a group of prominent industry leaders. The vision of the organization's founders is that 9IA will play an important role as the voice of industry companies on major public policy issues, and that the expertise of industry leaders can assist public policymakers and government emergency communications professionals as complex choices are made regarding advanced 9-1-1 alternatives in the years ahead. http://www.911alliance.org
###