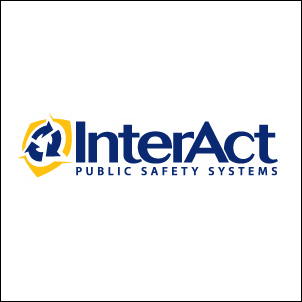 We were looking for a user friendly system that would increase the efficiency of our dispatchers
Winston Salem, NC (PRWEB) August 28, 2006
Winston-Salem, NC (PRWEB) August 28, 2006 -- InterAct Public Safety Systems, a leading supplier of public safety technology systems used by local, state, national, and international government agencies has recently been selected as provider of a state-of-the-art emergency communication system for Stone County, MO. InterAct Public Safety systems will provide a more reliable E911 emergency dispatch system for the community, shave seconds off of emergency response time, and coordinate the communication networks so all systems are constantly up to date.
Stone County, MO is a heavy traffic tourist destination with a base population of 30,000 people. That number is consistently higher during the spring and summer months, due to attractions such as the city of Branson, Silver Dollar City and Tablerock Lake. Throughout the county, law enforcement services and emergency response teams are contacted through one dispatch system. The county's 9-1-1 center manages dispatching resources from eight fire departments, eight law enforcement agencies, and two ambulance services. They also assist with the state patrol, the departments of water patrol and conservation, and the coroner. All systems are monitored over fourteen frequencies in one office. Concerns over the reliability in their current system caused them to explore new options in public safety technology.
"We were looking for a user friendly system that would increase the efficiency of our dispatchers," said Pat Blevins, 911 and Communications Director of Stone County. "InterAct seems to have been designed by dispatchers for dispatchers making it easy to perform basic functions and should help make significant improvements in our response time when seconds can make a difference."
Prior to selecting InterAct to handle their dispatching needs, Stone County was faced with a series of inefficiencies with their existing system. Various systems weren't integrated so staff would need to reference different software on multiple computers at their station, and even a white board with current road closure information. Their mapping department used different software than the dispatch system requiring a lengthy upload of new data daily.
InterAct's Geographic Information System (GIS) is integrated with a popular mapping technology, ArcView, which is the same system Stone County uses so everyone will be looking at the same information. A click of the mouse on the map by one dispatcher can indicate a road closure and automatically re-calculate directions for response units. The automatic refresh feature ensures that all the other dispatchers and field personnel are aware of any up-to-the minute changes in status.
"We were particularly impressed with the flexibility of InterAct's computer aided dispatch system and the experience their professional services team has had integrating with third-party systems," said Eric Story, Stone County Dispatch Supervisor. "The ability to integrate with the Missouri Uniform Law Enforcement database (MULE) and to import all of our ProQA information directly into the CAD system is going to make our entire department more efficient and effective."
About InterAct Public Safety Systems
Since 1975, InterAct Public Safety Systems has led the industry in providing both stand-alone and fully integrated mission-critical public safety and homeland security systems and products. As the pioneers of the first triple screen E911 system over 20 years ago, InterAct understands real-world demands and provides real-world solutions. Our 9-1-1 systems revolutionized the handling of information by public safety agencies, and how first-responders carry out their missions. Through our additional Record Management solution, agencies have the ability to quickly extract, filter and share information to better manage their internal information processes. InterAct also makes it possible for first responders from a variety of law enforcement agencies and state and local jurisdictions to gather and share information quickly and accurately, using our suite of data sharing, security, and emergency management systems. For more information, please visit us on the Web at http://www.interact911.com/ or call 1-800-768-3911.
# # #