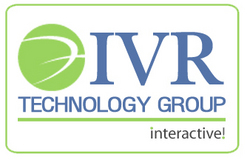 Buffalo, NY (Vocus) July 7, 2010
IVR Technology Group (ITG) is pleased to announce they have expanded their hosted interactive solutions to include SMS / Text Messaging. With this new addition to their product line up, they have now expand their servicing of interactive programs creating a hosted service provider of intelligent communication solutions for the direct response marketing and Internet industries. Mike Byrne, President of IVR Technology Group said "We are excited to be able to offer SMS as part of our offering. We now believe the combination of our market expertise, proprietary technology, management and staff clearly creates a market leader in the interactive direct response marketing and internet communication industries."
ITG hosted platform is one of the only available solutions that successfully balance the telephone and internet with the overall objective of generating more sales and revenue for their clients. With the addition of mobile marketing, the new platform utilizes proprietary multi-source database matching to identify, verify and evaluate all transactions in real time. This, coupled with the overall design of the service platform assures applications are fully customizable to meet the specific needs of each client. Mobile marketing is just beginning to pick up in the United States. From dealer locators to customer satisfaction survey's; from product and service information to commerce transactions, mobile marketing is coming of age. ITG has released a new web site at http://www.mobilemarketing123.com to provide a foundation for client deployment. One of advantages of this new platform is that it has been designed to offer self service application. Now marketers can design, create and execute on a new mobile marketing program in minutes.
About IVR Technology Group:
IVR Technology Group provides businesses a suite of telephony automation services to enhance customer conversations, drive sales and lower costs. Leveraging IVR Technology Group's easy-to-use services, business users, marketers and developers can quickly create solutions ranging from simple call routing solutions to advanced interactive voice response applications replete with SMS and commerce integration. For more information, visit http://www.IVRTechGroup.com or contact John Crouthamel at 877-664-2887.
# # #