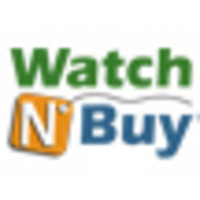 We aren't charging you by the click
San Antonio, Texas (PRWEB) February 2, 2009
WatchNBuy.com is bringing another innovation to the Internet through the introduction of its new interactive video player. The player enables anyone with a website to inexpensively stand out from their competition by using interactive video to immediately capture the attention of their customers.
The WatchNBuy Interactive Video Player works on any website by simply inserting a line of code in the page where you want the player to operate. The player allows visitors to click on videos and obtain more information about the subject matter shown in the video, i.e., products, services, people, educational content or any topic associated with your videos.
Engaging an audience has never been easier. This technology allows businesses to seamlessly incorporate interactive video as a marketing tool on any website. With the Watchnbuy video player, businesses or organizations will be able to demonstrate their products and services in an effortless and entertaining manner. The interactivity and immediate response function of the player makes shopping or information gathering easier for the user and has remarkable brand-building value for the company or organization. The Watchnbuy player is a marketing dream!
"It would not be cost efficient for a business to do something like this on their own" says C.E.O. George Siegal. "But to rent the player from us and have it on a monthly basis can provide an enormous marketing boost to just about any website." The player allows a business to communicate more effectively and have their products and services stand out like never before.
The WatchNBuy player is available for a flat monthly fee and includes:
1. Turnkey click data on clickable items in videos. The WatchNBuy Player provides customers with daily, monthly, and yearly statistics concerning what visitors are clicking on when they watch a video.
2. Websites can also be linked in to Google analytics. Customers need to set up an account with Google, and The WatchNBuy Player will merge their account with the video player to provide a more comprehensive tracking of the videos and links on the site.
3. WatchNBuy can host videos while providing the user with a streaming
video account as part of WatchNBuy's partnership with CDN Company Edgecast.
"We aren't charging you by the click" says Siegal. "We realize this is a new technology and people might visit your site just to try it out. Paying by the click can bury a small business and we don't want that to happen."
You can see the player in action by visiting http://www.watchnbuyplayer.com
About WatchNBuy.com
Users are presented with streaming videos that play within a fixed window on the page. The videos show how a product works and why the consumer should buy it. The consumer also gets an opportunity to meet retailers through video and get to know the person they are buying from. Users are prompted to click on the items for sale within the video. This action will reveal information that appears to the right of the screen, i.e. size, colors, materials, etc. A purchase can be made immediately without stopping the video or leaving the video page.
WatchNbuy.com was created by George Siegal and developed with partner Luis Ramirez and is based in San Antonio, Texas.
###