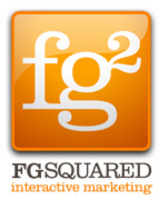 Business District Magazine couldn't be more pleased with the outcome of Interactive Austin 2008
Austin, TX (PRWEB) June 30, 2008
Business District Magazine and title sponsor, FG SQUARED hosted an audience of over 150 attendees at Interactive Austin 2008 on Thursday, June 19, 2008. This first of its kind, sold-out forum, which highlighted the social media and interactive professionals in the Central Texas area, focused on teaching attendees how to integrate social media, Web 2.0 tools and digital media into their corporate marketing plan to improve profitability. The event also utilized Twitter, allowing the attendees to interact with the speakers and panel members in live-time, thus making the forum a truly interactive event.
The event was held at the JJ Pickle Research Campus and featured keynote speeches from Steve Guengerich, Chief Learning Officer, nGenera Corporation, formerly BSG Alliance; and Pete Hayes, VP of Corporate Marketing & Communications, AMD. Guengerich's presentation focused on the intricacies of social commerce and what it means for the companies of today; while Haye's focused his presentation on using Clickstream as an alternative to driving traffic to corporate Web sites and incorporation the data into overall marketing efforts.
"Interactive Austin 2008 was tremendous for building stronger alliances and sharing intelligence in the Austin business community," said Steve Golab, President and CEO of Title Sponsor, FG SQUARED. "I am very excited to see the conversation of putting social commerce to work is elevating to a board level."
Along with FG SQUARED, the event received sponsorship by Live Oak 360, lunch sponsorship by Apogee Search and support from the contributing organizations of Opportunity Austin and the Austin Interactive Marketing Association (AustinIMA).
"Business District Magazine couldn't be more pleased with the outcome of Interactive Austin 2008," commented Jason Meyers, publisher of the magazine. "It was a phenomenal success and really showcased the talented professionals that comprise Austin's social media and interactive community."
The distinguished roster of presenters from regional companies and media outlets offered their industry expertise, updates and practival solutions to address the evolution and impact of social commerce on business productivity.
"Social commerce is changing the way companies are promoting themselves," said Cynthia Baker, President and Founder of Accolades PR and panel moderator; "and you constantly need to stay ahead of the technology. Interactive Austin 2008 has given the companies of Central Texas the opportunity to do just that."
Representatives from Accolades PR, AMD, Apogee Search, Austin American-Statesman, AvenueA/Razorfish, BazaarVoice, BusinessWire, DexterityMedia, Digital Voodoo, Every Dot Connects, GigaOM, MashBrain, Mercury Mambo, Mosasaur Marketing & Technology Consulting, nGenera™, Tom Parish Inc., PIPO Management Consulting, Pluck, Polycot Associates, ProAce Technologies Services, RefreshWeb, Small World Labs and Social Media Power made up the panel membership and provided thought leadership at the conference.
For more information about the topics discussed and the exhibit details, please visit http://www.interactiveaustin2008.com.
About Business District Magazine:
Business District Magazine is published bimonthly to a circulation of 10,000 readers throughout Central Texas and provides content and editorial that is relevant to the local business community, showcases innovative business models and fosters the area's entrepreneurial spirit. Business District also publishes an email newsletter three times per week to the Central Texas Tech community (http://www.bdtechdaily.com), and hosts several conferences every year that promote area business growth, including the Central Texas Entrepreneur Funding Symposium, and The Austin Open4Business Conference. Subscriptions to the magazine, newsletters and conference information can be found at http://www.abdmag.com.
###