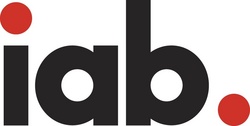 These guidelines help all parties in the ad serving process reduce human errors which are one of the leading causes of large impression discrepancies
NEW YORK (PRWEB) September 22, 2008
This document will:
Help the IAB, publishers and ad agencies drive greater transparency and consistency in ad measurement through certification achieved by an audit of technology, process and data. Provide a Self-Assessment Questionnaire that allows publishers, third-party ad servers and agencies to perform a self-assessment of their compliance using methods outlined in the document and meant to help the industry reduce discrepancies. "These guidelines establish methods that, when followed, reduce discrepancies and errors in the process of buying, selling, and delivering interactive advertising—this is a top priority for the IAB," said Jeremy Fain, Vice President of Industry Services for the IAB.
"The completion of this document is a milestone for the industry as interactive advertising continues to deliver on the promise of accountability and cost effectiveness, and I encourage all stakeholders to quickly adopt these guidelines into their business practices," said Sherrill Mane, Senior Vice President of Industry Services of the IAB.
"These guidelines help all parties in the ad serving process reduce human errors which are one of the leading causes of large impression discrepancies," said George Ivie, President of the Media Rating Council. "Solving the discrepancies of media measurement is critical and the IAB's guidelines make real inroads in improving our ability to accurately measure and report ad campaigns."
To review the complete document, please go to, http://www.iab.net/campaign_measurement_process
About the IAB:
The Interactive Advertising Bureau (IAB) is comprised of more than 375 leading media and technology companies who are responsible for selling 86% of online advertising in the United States. On behalf of its members, the IAB is dedicated to the growth of the interactive advertising marketplace, of interactive's share of total marketing spend, and of its members' share of total marketing spend. The IAB educates marketers, agencies, media companies and the wider business community about the value of interactive advertising. Working with its member companies, the IAB evaluates and recommends standards and practices and fields critical research on interactive advertising. Founded in 1996, the IAB is headquartered in New York City with a Public Policy office in Washington, D.C. For more information, please visit http://www.iab.net.