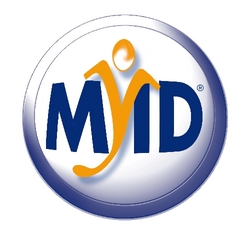 Richard Parris, Intercede Chief Executive, said, "This is an important order to Intercede and follows a multi-year sales process by our US sales team.
London, United Kingdom (PRWEB) October 29, 2010
Intercede (London Stock Exchange AIM:IGP) today announces that a major Intergovernmental Organisation (IGO) is deploying Intercede MyID to manage the electronic credentials of its employees located in more than 100 countries world-wide. This customer will use Intercede MyID for provisioning one-time password (OTP) authentication tokens, smart chip devices and digital certificates. When fully implemented, more than 10,000 employees will gain secure access to the IGO's corporate networks and financial systems using credentials issued by Intercede MyID.
Richard Parris, Intercede Chief Executive, said, "This is an important order to Intercede and follows a multi-year sales process by our US sales team. It demonstrates that Intercede MyID is recognised as a leading platform for managing complex and highly distributed credential infrastructures that incorporate a mixed population of authentication devices.
This order contributes revenues to Intercede's current financial year and is expected to generate additional software license sales in subsequent periods.
Further Information on Intercede MyID
Intercede MyID is the only IDCMS software product that enables organisations to easily and securely manage the identities of people and their associated identity credentials within a single, integrated, workflow driven platform. This includes enabling and managing: secure registration, biometric capture, application vetting and approval through to smart card personalisation, issuance and management.
MyID was the first electronic personalization product to achieve compliance with the FIPS-201 standard and is widely deployed by Federal Agencies, government contractors and other commercial entities. In particular, it supports the latest standards applicable for all PIV, PIV-Interoperable and PIV-compatible
deployments.
It can issue and manage a wide variety of ID and credential management systems, providing customers with a platform that can meet their needs this year and in the future. It is a fully supported commercial off-the-shelf product that can be quickly deployed for thousands or millions of users.
About Intercede
Intercede is the producer of the MyID Identity and Credential Management System (IDCMS). Intercede MyID technology is being used around the world by large corporations, governments and banks to manage millions of identities for employees, citizens and customers. Notable deployments in the US include 14 Federal Agencies, 1.7m smart cards in support of the US Transportation Worker Identity Credential program, 310,000 smart corporate identity badges for Lockheed Martin and another defense contractor, along with two major US financial institutions. In Europe and the Middle East, Intercede's MyID is being deployed in support of government identity, health and corporate employee ID security projects.
For more information visit http://www.intercede.com
# # #