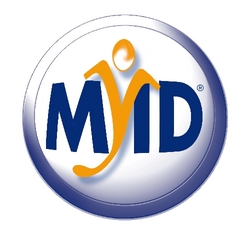 Richard Parris, Chairman & Chief Executive of Intercede, said today: "We have made excellent progress this year, both commercially and financially."
London, United Kingdom (PRWEB) November 29, 2010
Intercede announces Interim Results for the 6 Months Ended 30 September 2010
Intercede (London Stock Exchange AIM:IGP) is a leading producer of Identity and Credential Management software, called MyID, which manages the secure registration, issuance and life cycle of digital identities for a wide range of uses.
SUMMARY

25% increase in sales to £3,506,000 (2009: £2,811,000).
Operating profit before exceptional items of £1,204,000 (2009: £674,000).
Profit for the period of £1,225,000 (2009: £85,000).
Basic and fully diluted earnings per share of 2.5p (2009: 0.2p).
Cash generated from operations before exceptional items of £630,000 (2009: £762,000).
Cash balances of £4,470,000 at 30 September 2010 (30 September 2009: £3,913,000).
No external borrowings.
Increased investment in international sales and technical capabilities to support growing demand for and use of Intercede's proprietary MyID Identity and Credential Management System.
Continued expansion of Intercede's customer base in the US.
Winning new contracts to supply MyID to government ministries, banks and business corporations around the world.
Richard Parris, Chairman & Chief Executive of Intercede, said today:
"We have made excellent progress this year, both commercially and financially. Intercede MyID is being used by an increasing base of new and existing customers and the pipeline of future orders is stronger than it has ever been. The Company is increasingly profitable, cash generative and financially strong. This year represents a tipping point in the evolution of Intercede's business and is indicative of the strong commercial progress we continue to make. We look forward to a favourable outcome for the current financial year and to achieving further growth thereafter."
Download the full results here (PDF)
Further Information on Intercede MyID
Intercede MyID is the only IDCMS software product that enables organisations to easily and securely manage the identities of people and their associated identity credentials within a single, integrated, workflow driven platform. This includes enabling and managing: secure registration, biometric capture, application vetting and approval through to smart card personalisation, issuance and management.
MyID was the first electronic personalisation product to achieve compliance with the FIPS-201 standard and is widely deployed by Federal Agencies, government contractors and other commercial entities. In particular, it supports the latest standards applicable for all PIV, PIV-Interoperable and PIV-Compatible deployments.
It can issue and manage a wide variety of ID's and credentials, providing customers with a platform that can meet their needs now and in the future. It is a fully supported commercial off-the-shelf product that can be quickly deployed for thousands or millions of users.
About Intercede
Intercede is the producer of the MyID Identity and Credential Management System (IDCMS).
Intercede MyID technology is being used around the world by large corporations, governments and banks to manage millions of identities for employees, citizens and customers. Notable deployments in the US include 14 Federal Agencies, 1.7m smart cards in support of the US Transportation Worker Identity Credential program, two major US financial institutions and 310,000 smart corporate identity badges for Lockheed Martin and another defense contractor. In Europe and the Middle East, Intercede MyID is being deployed in support of government identity, health and corporate employee ID security projects.
For more information visit http://www.intercede.com
###