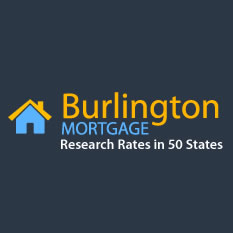 Though mortgage rates have continued to inch up we're still seeing a lot of demand
Wilmington, NC (PRWEB) August 28, 2012
Fixed mortgage rates were up this week for both 30 year and 15 year home loan products, reports mortgage rate research website, BurlingtonMortgage.biz. Rate and fee combinations advertised in the rate tables on the website reflected the small increase, with 30 year fixed home loan pricing posted as low as 3.13% (APR: 3.32%, Points: 1.175, Fees in APR: $1995, Lender: AmeriSave,) and 15 year fixed mortgage rates shown as low as 2.75% (APR: 2.75%, Points: 0.000, Fees in APR: $0, Lender: Pleasant Valley Home Mortgage) on Friday, August 24th.
Positive news from the real estate market continues to provide encouragement about the state of the housing recovery. On Wednesday, August 22nd, 2012 a report from the National Association of Realtors(R) revealed that sales of existing homes were up 2.3 percent in July 2012 over June 2012, a 10.4 percent increase over the same time period one year earlier in July of 2011.
"Though mortgage rates have continued to inch up we're still seeing a lot of demand," commented Shaun Hamman, VP of Residential Lending at American Financial Resources, a National mortgage lender. "Both home buying and refinance activity remains strong. HARP refinancing __title__ HARP refinancing in particular has been on the rise, as word spreads about the program and how it can assist underwater homeowners," he continued.
Current mortgage rates for a number of different residential mortgage programs can be viewed on BurlingtonMortgage.biz. Below is a snapshot of mortgage rates for a variety of products listed on the site on 8/24/2012. Newark, NJ mortgage rates represented in this sample. Rates are subject to change. Please visit the site to view the criteria used in the survey.
30 Year Fixed Mortgage Rates
Credence Mortgage - 3.25% Note Rate, 3.33% APR, 1.000 Points, $1 Fees in APR
First Internet Bank - 3.13% Note Rate, 3.35% APR, 2.000 Points, $1428 Fees in APR
15 Year Fixed Mortgage Rates
Roundpoint Mortgage Company - 2.50% Note Rate, 2.79% APR, 2.000 Points, $0 Fees in APR
The National Bank - 2.75% Note Rate, 2.86% APR, 0.000 Points, $1299 Fees in APR
10 Year Fixed Mortgage Rates
First Rate Mortgage Group - 2.75% Note Rate, 2.76% APR, 0.000 Points, $100 Fees in APR
EverBank - 2.75% Note Rate, 2.86% APR, 0.000 Points, $855 Fees in APR
5 Year Adjustable Rate Mortgage Rates
E&G Financial Services - 2.50% Note Rate, 2.66% APR, 0.000 Points, $795 Fees in APR
Third Federal Savings & Loan - 2.44% Note Rate, 2.68% APR, 0.000 Points, $1553 Fees in APR
About BurlingtonMortgage.biz
BurlingtonMortgage.biz is a website that offers information regarding mortgages and personal finance. BurlingtonMortgage.biz is owned by CMG Equities, LLC based in Wilmington, North Carolina.
Update 2/19/2013: BurlingtonMortgage.biz is now PriceAMortgage.com which is also owned and operated by CMG Equities, LLC in Wilmington, North Carolina.