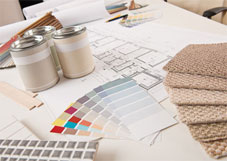 We have received a significant number of enquiries and early enrolments from students anxious to secure their place; students who realise the value of an interior design qualification
UK (PRWEB) September 29, 2011
The UK's leading provider of online qualifications in Art & Design, the Interactive Design Institute, is experiencing an unprecedented demand for places on their interior & spatial design course following the introduction of their hugely successful Employers Discount Scheme.
The idea behind the scheme is simple; both the employer and the employee are responsible for the overall course fee but because this is shared, the cost is minimised. The scheme is designed to assist both the employer and their employees, not only through generous discounts on course fees, but also by providing cost effective, in service training and career development opportunities. Employees are encouraged to enhance their qualifications at a fraction of the usual cost while employers may be able to offset their portion of the fees against tax, safe in the knowledge that the service provider, IDI, is a collaborative partner of the University of Hertfordshire, one of the UK's leading universities.
"It really is a "win win" situation", says Stewart. "IDI is widely recognised as a provider of high quality design based courses and we take the burden of organising continued professional training away from the employer and provide a comprehensive educational programme that leads to a universally recognised, UK based qualification".
Recent applicants for the Interior and Spatial Design course include two friends; Parag Mokashi and Syam Kumar, both originally from Pune in India but now working in Bahrain.
Parag has a Bachelors Degree in Commerce, specialising in Marketing Management and Diplomas in 3D Animation, Multimedia and Interior Design. For the past 9 years, Parag has worked as a 3D Interior Designer.
Syam graduated with degrees in Modern Languages and Taxation before starting work as a professional interior designer. Having gained advanced design software skills, he now works as an interior and spatial designer.
Their employer, Gulf House Engineering, took advantage of IDI's online Diploma in Higher Education in Interior and Spatial Design Level 5 as a means to upgrade their employee's skills with minimum disruption to the company.
Of course, the subject discipline also proved attractive as more and more people are draw to study Interior and Spatial Design as a means to enter a potentially lucrative career.
"Increasingly, people are becoming more aware of the relationship between the interior designer and the architect and how it shapes the environment in which we live, work and play. At IDI we are aware that there are several interior design courses available," continues Michael Stewart, director of IDI, "and that those keen to study interior design can be faced with a bewildering range of options. However, our online interior and spatial design course differs from other courses because it has been especially written by professional designers, industry practitioners and highly qualified academics specifically for online delivery. Our course is designed to prepare interior design students for employment in a wide range of design related professions. At the Institute, we recognise that interior design is a discipline which is closely aligned to architecture. Interior design is a highly creative and highly technical area, with applications in both domestic and commercial use."
Those aiming to establish a career in the industry are advised to undertake an accredited interior design course and The Interactive Design Institute's interior and spatial design course provides comprehensive training in all related disciplines for UK and international students wishing to enter the lucrative interior design sector.
Michael Stewart concludes, "The Interactive Design Institute's online interior and spatial design course emphasises professionalism and industry relevance. We have experienced a significant demand for information and following extensive development work, we are delighted to offer our Dip HE Interior and Spatial Design course for students across the UK and internationally."
As an increasing number of people are looking to upgrade existing qualifications or retrain with the aim of taking a different career path, distance learning courses and online courses in particular are being seen as an attractive option and interior design is no exception.
IDI are currently enrolling students for their October 2011 intake and expect demand for places to be huge. "We have received a significant number of enquiries and early enrolments from students anxious to secure their place; students who realise the value of an interior design qualification," says Stewart, "IDI's interior and spatial design course provides a thorough grounding for the student who is intent on a career in interior design."
With student fees set to increase significantly over the next 12 months, IDI's pledge to maintain their current fee structure until after the October 2011 enrolment period could prove beneficial to a large number of students. "We are not subject to the same costs as face to face providers and our student fees are therefore much lower," says Stewart.
The Interactive Design Institute is a collaborative partner of the University of Hertfordshire and will deliver their interior design qualification to the level of Certificate in Education following one year's online study, with the interior design diploma being awarded after two years online study. Subject to approval, students will have the option of completing their degree either online or through attendance at the University of Hertfordshire.
IDI (Interactive Design Institute) is the UK's leading provider of online qualifications in Art & Design. For further information, please visit the website or contact us at +44(0) 1875 320 597
###