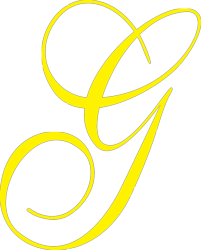 Featured in homes and businesses from Cape Cod to San Diego, this interior design project is particularly well suited to Grace Home Design's interest in sustainable, environmentally friendly design.
Jackson, WY (PRWEB) September 05, 2012
Jennifer Visosky, founder and owner of Grace Home Design, has been selected by Prugh Real Estate and Development to complete the interior design work on their most current featured property, the Pine Box live work lofts at 960 Alpine Lane, in West Jackson, WY. The all new building project is a seven-unit mixed use building that features combination living and office space. Designed by Stephen Dynia Architects, the project will integrate green building practices and materials. The design and space are attractive to creative minded people from the community.
Many residents who have already purchased spaces are artists, designers & graphic artists. The building contains seven live/work lofts, designed especially for professionals who prefer not to rent a separate office for their businesses. Each unit features a first-floor office space with ADA-compliant bathrooms and laundry facilities, and an upstairs kitchen with the latest Bosch appliances, bedroom and living room. With 10 to 12 foot ceilings, modern window systems and custom cabinets, the 1250 square foot units feature scenic views of Powderhorn Park, and the building itself is conveniently located near shopping and fine dining establishments as well as the new Post Office.
Although the building is not scheduled to be completed until October, the units are selling fast. Three of the units have already been sold. It is anticipated that, due to the location and unique nature of the spaces and design aspects, the units will be in demand by fine artists, graphic designers and others who do not want to rent additional space for their office.
Ms. Visosky's portfolio of contemporary interior design contains residential design and commercial design projects from around the country. Her work has been featured in homes and businesses from Cape Cod to San Diego. The present project is particularly well suited to Ms. Visosky's talents because of her interest in sustainable, environmentally friendly design – a focus shared by the Dynia firm. Stephen Dynia Architects, also based here in Jackson, has long been at the forefront of sustainable building and design practices.
"Our design world is rapidly evolving to keep pace with the sustainable movement," Ms. Visosky explains. "I am deeply committed to this process and offer green options whenever possible." She also adds that it is an honor to have been selected by Prugh Realtors in Jackson Hole to provide the interior design services for this latest project – which, due to zoning and space restrictions, may be the last of its kind to be built in the Valley.
ABOUT GRACE HOME DESIGN: Grace Home Design was founded by Jennifer Visosky in 2004. The company's mission is to "infuse our Western interiors with contemporary design philosophies," creating a "more breathable, organic" alternative to traditional mountain home décor and interior design. Ms. Visosky studied at the Art Institute. Ms. Visosky and her work have been featured in Mountain Living Magazine several times; she is also been given the LEED Silver Award by the U.S. Green Building Council for her contribution to the Pearl at Jackson Project. Examples of her work may be seen on the World Wide Web at http://www.gracehomedesign.com.