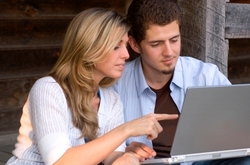 VirtualInteriorDesigners.com is the perfect solution for working professionals who need design advice without the need to travel to appointments or coordinate busy schedules.
Phoenix, AZ (PRWEB) March 5, 2009
Every year, technology advances the evolution of the interior design and home improvement industries, and delivers new and improved ways to meet niche and mainstream consumer demands. With the help of VirtualInteriorDesigners.com the Internet is finally giving homeowners more access to experienced interior designers across the United States, and more versatile options for design and home improvement services that fit any budget and any schedule. VirtualInteriorDesigners.com, developed by Hannah Interiors, is a new web-based, interactive interior design service for homeowners who need assistance with anything from window treatments to complete home remodels.
Regardless of a homeowner's design dilemma, VirtualInteriorDesigners.com delivers cutting-edge, comprehensive interior design and home improvement solutions that fit their clients' personalities, lifestyles and unique needs, all from the comfort of their personal computer.
Popular television shows such as Extreme Home Makeover, Design on a Dime and Trading Spaces have made interior design a hot topic in many American households. But for many homeowners who are considering redecorating or remodeling, cost, hectic schedules and general inexperience can often hinder or halt the process.
VirtualInteriorDesigners.com helps clients avoid common roadblocks and expensive mistakes by meeting their design goals with experienced interior designers, including some who have been featured on popular HGTV television shows. The designers work with clients via the web to develop innovative design concepts, choose color schemes and fabrics, select and purchase furniture and accessories, hire contractors and more. VirtualInteriorDesigners.com is especially ideal for clients who don't require the assistance of a full-time interior designer, but want access to expert advice during the process.
The VirtualInteriorDesigners.com site is user-friendly, and the process is convenient and streamlined. To get started, clients login to the website and submit photos of their home, a floor plan or dimensions, and ideas or images of styles they like. VirtualInteriorDesigners.com then provides professional guidance, and a custom design package, including numerous design options, renderings, samples and purchasing information. All correspondence is handled via email, standard mail and Skype, a software that allows users to make free calls over the Internet, with video, file transfer and instant messaging capabilities.
Additionally, all projects are managed by qualified, experienced interior design consultants with extensive knowledge in paint, flooring, lighting, window treatments, furniture and whole house remodeling. VirtualInteriorDesigners.com's team of experts takes the stress out of the process, and their interior design and home improvement services are offered at rates well below industry standards.
"In todays slow economy, saving time and money is as important as ever," said Kristin Lee Hannah, founder and designer. "VirtualInteriorDesigners.com is the perfect solution for working professionals who need design advice without the need to travel to appointments or coordinate busy schedules."
Still a new and emerging concept, VirtualInteriorDesigners.com is the first company to offer virtual interior design services from a national team of experienced interior designers. Although a web-based service, clients get the benefit of working one-on-one with a qualified interior designer to achieve the look and feel they desire. While do-it-yourself room planning software has attempted to meet the needs of tight on time, budget conscious consumers, they are often and overwhelmingly limiting. VirtualInteriorDesigners.com delivers a more comprehensive, hands-on approach to the virtual interior design concept. The photos and floor plans are reviewed by actual interior design professionals. Additionally, the designers visit national showrooms for samples of hard surface selections, such as fabrics, flooring and counter tops and send them to the clients via standard U.S. mail to ensure that all items selected by the interior designer meet the client's standards and approval.
To request interior design services, or more information about Virtual Interior Designers, including client testimonials, visit http://www.virtualinteriordesigners.com or call (800) 790-5932. Interior design services are available nationwide.
About Hannah Interiors:
Hannah Interiors is a full-service interior design studio founded in 1993 by Susan Hannah. Comprised of a team of experienced design experts, the company provides interior design and home improvement services to clients throughout the United States. Hannah Interiors specializes in painting, lighting, flooring, window treatments, furniture and remodeling projects. For more information, visit http://www.hannahinteriors.net.
###