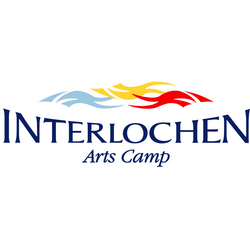 This is one of the most prestigious scholarship offerings at Interlochen
Interlochen, Mich. (Vocus) January 8, 2009
Each winter, students from around the world practice audition material or organize portfolios as they prepare their applications for Interlochen Arts Camp , a renowned arts program in the woods of Northern Michigan. For many, this hard work pays off. Six months later they pack their bags, instruments, paintbrushes or notebooks and make the trip.
This summer will mark the 82nd year of the leading arts organization and recipient of the National Medal of Arts. Interlochen Arts Camp is currently accepting applications for its summer programs for young artists currently in grades 3 to 12. Scholarships and financial aid are available but preference is given to those who apply early. Students who apply by February 1 will receive priority application status but students are accepted until programs are full.
The summer programs , which attract young artists from all 50 states, range in length from one to six weeks and will begin on June 13. Although the camp is most widely recognized for its musical heritage it also has in-depth programs for creative writing, dance, motion picture arts, theatre, musical theatre and visual arts. Videos of the programs are available on the Interlochen website.
A small sampling of Interlochen alumni includes Norah Jones, Jewel, Josh Groban, Anthony Rapp, Felicity Huffman, Lorin Maazel and roughly ten percent of the musicians in the nation's major orchestras.
Full scholarships are available for talented high school musicians.
Through the support of Emerson, a St. Louis-based global manufacturing company, Interlochen Arts Camp offers fifty-two full scholarships to high school musicians. Recipients of the merit-based scholarship will perform with one of Interlochen's premier high school orchestras or wind ensembles.
The Emerson Scholars Award is valued at more than $6,000 per student and provides full tuition, private lessons, and room and board for the six-week summer program. Emerson Scholar applicants must be in grades nine through twelve and demonstrate exceptional proficiency on harp, string, wind or percussion instruments. An audition submitted on tape or CD is required with application. To be considered for the Emerson Scholarship, students must apply before the priority application deadline of February 1. Winners will be determined solely on merit.
This generous full-ride scholarship program recognizes exceptional high-school musicians and gives them an opportunity to hone their talents in an environment that is recognized around the world as the premier training ground for young artists.
"This is one of the most prestigious scholarship offerings at Interlochen," said Interlochen President Jeffrey S. Kimpton. "Thanks to the generosity of Emerson, we can provide some of this nation's top young artists with an artistic experience unlike any other."
Application and scholarship information is available online at http://www.interlochen.org or by calling 800.681.5912.
Interlochen Arts Camp is part of the non-profit Interlochen Center for the Arts, the recipient of the 2006 National Medal of Arts, the nation's highest honor in the arts. It is the only community in the world that brings together:

a 2500-student summer camp program
a 500-student fine arts boarding high school
opportunities for hundreds of adults to engage in fulfilling artistic and creative programs
two 24-hour listener-supported public radio stations (classical music and news)
more than 600 arts presentations annually by students, faculty and world-renowned guest artists
a global alumni base spanning eight decades
For information, visit Interlochen online at http://www.interlochen.org.
Emerson (NYSE:EMR), based in St. Louis, is a global leader in bringing technology and engineering together to provide innovative solutions to customers through its network power, process management, industrial automation, climate technologies, and appliance and tools businesses. Sales in fiscal 2007 were $ 22.6 billion. For more information, visit http://www.Emerson.com.
# # #