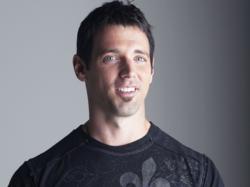 Data show that Intermittent Fasting, when done properly, might help extend life.
Toronto, Ontario and New York, NY (PRWEB) November 24, 2011
Precision Nutrition, the world's leading online nutrition research and education company, today announced that its ground-breaking E-book "Experiments in Intermittent Fasting" has gone viral, with more than 176,000 unique page views since its publication six weeks ago.
"The widespread interest and favorable comments are very gratifying. We really seem to have struck a chord, with sites all over the Web linking to the book or writing their own articles about it," says Precision Nutrition Chief Science Officer Dr. John M. Berardi, who wrote the E-book along with co-authors Dr. Krista Scott-Dixon and Nate Green.
Intermittent Fasting (IF) is a new dieting trend that could help you lose fat quicker than ever, and get near-immediate results that traditional dieting doesn't allow for.
Dr. Berardi is a leading nutrition scientist who has long advocated several small meals a days. But earlier this year he tried something very different: six months of experimenting with going without food for extended periods of time.
"I became intrigued with the idea that you could skip meals — and sometimes entire days of eating — without suffering lethargy, brain fog and muscle loss. Even more intriguing was the idea that you could accelerate body fat loss and get healthier with strategic, well-timed fasts," writes Dr. Berardi in the E-book, downloadable from the Precision Nutrition website.
Dr. Berardi lost 20 pounds, reduced his body fat percentage from 10% to 4%, and concluded that IF can be an effective approach. But it's not for everyone. IF is an advanced strategy for extreme leanness that should be attempted only after you've built a solid foundation in exercise and nutrition. For those who are obese, pregnant, have certain medical conditions, or have a history of disordered eating, IF may do more harm than good.
After reviewing the scientific literature and his own experiments in weekly, twice weekly, and daily fasting trials, Dr. Berardi points out that:
"Intermittent fasting is nothing new. Humans have fasted for most of their history, whether it's during the typical overnight period, during more extended periods of food scarcity, or for religious reasons. What is new is that clinical research on IF's benefits for health and longevity is beginning to catch up."
"Data show that IF, when done properly, might help extend life, regulate blood glucose, control blood lipids, manage body weight, gain (or maintain) lean mass, and more."
Dr. Berardi also points out that the most vocal IF advocates are new converts vehement about "how much better" IF is. "Like teenagers finding their voice, they're a little too loud, overconfident, and anti-establishment. All because they were recently "liberated" from the great oppressor: that rigid, frequent eating schedule they were told by some well-meaning nutrition expert to follow."
Dr. Berardi takes a more nuanced and balanced approach. "As always, each person is different. How much a person knows about nutrition, and how well they can apply that knowledge, plays a huge factor in my recommendations."
Dr. Berardi writes: "As the IF research program continues, I'll be watching closely to see what happens when calorie-controlled, nutrient-dense, healthy IF diets are compared to calorie-controlled, nutrient-dense, healthy diets that don't use extended fasts. Only when these studies are done will we really know whether the magic is in the IF – or in improving food amount and food selection."
About Dr John M. Berardi
Dr. John M. Berardi is Founder and Chief Science Officer of Precision Nutrition, a research-driven, life-transforming nutrition coaching company whose fat loss program has produced more total weight loss than all 11 seasons of The Biggest Loser combined. Dr. Berardi has also coached hundreds of elite amateur and professional athletes. In the last two Winter Olympics alone, his athletes collected over 25 medals, 12 of them gold. In addition, he serves as a nutrition and high performance consultant for Nike. For more about Dr. Berardi and his work, visit http://www.precisionnutrition.com.
About Precision Nutrition
Precision Nutrition is a nutrition research company that collects more nutrition coaching data than anyone in the world. Every year, it works with thousands of people who want to lose weight, gain muscle, and become healthy through our online coaching platform. Precision Nutrition also certifies fitness professionals and trainers worldwide through its Essentials of Sport and Exercise Nutrition textbook and online course, so they can help their clients lose fat and live healthier, more satisfying lives.
###