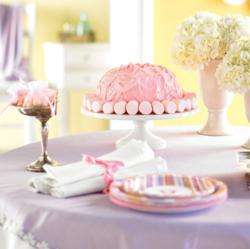 Now we can accommodate our international customers thanks to our new international shipping capabilities!
Enumclaw, WA (Vocus/PRWEB) April 14, 2011
PartyPail.com, a leading U.S. supplier of baby shower decorations, is taking its next major step in ecommerce by expanding the customer base they're able to serve to more than 250 countries around the world. This new service allows customers to pay in 33 different local currencies and receive PartyPail shipments worldwide.
"We're very excited to take the company global," said Edward Hechter, CEO. "It's always been in the plan to provide our party favors and decorations worldwide, and we're happy that we've reached that goal so early in the company's development! We often get questions about whether we ship to Australia, Canada, the U.K., and many other places around the globe, and now we can accommodate those requests thanks to our new international shipping capabilities."
In order to serve international customers, the checkout process takes the customer's order in the customer's local currency, and then the merchandise is shipped to a freight and shipment consolidator that assures prompt delivery of the merchandise. The shipments are then easily trackable by the end customer.
PartyPail.com has had an eventful start to the year; in addition to going global, PartyPail.com also recently added new birthday party and baby shower themes to their inventory, providing an even greater selection for parents. The Sweet Treats cupcake first birthday theme has been a great seller since its introduction earlier this year, and so has the new Fisher Price baby shower theme. These make great additions to PartyPail.com's existing selection, which already includes everything from the mom-centered Mod Mom and Parenthood baby shower themes, to sweet animal themes like King of the Jungle or a bumble bee baby shower theme. All of PartyPail.com's themes are available for international shipment, each package will arrive in great condition and in a timely manner, just like orders shipped domestically.
"PartyPail.com has always taken a strong stance that customer service and satisfaction are the main tenets of our business, and it was important that our international shipping services reflect our company values." said Traver West, General Manager. "Our goal was to create a seamless process for our clients where they are able to enter our purchase flow, and checkout using local currency, and without having to do anything extra. We are pleased to provide a safe, simple, and pleasant shopping experience for all customers."
In addition to now serving an international customer base, PartyPail.com will continue to provide the same high-quality service to domestic customers ordering baby shower favors and supplies, or any other Partypail.com party supplies.
About Us:
PartyPail.com has been providing customers with low prices on quality baby shower supplies since December 2006. Since then, PartyPail.com has grown from providing baby shower supplies to operating five additional websites specializing in bridal shower supplies, baptism decorations and favors, 1st birthday themes, and adult milestone birthday party décor. As we have grown over the years, one thing that hasn't changed is a commitment to great customer service. We take great care in packing our products, and all orders are shipped promptly. We are proud to now be bringing this dedication to customer service to customers worldwide.
# # #