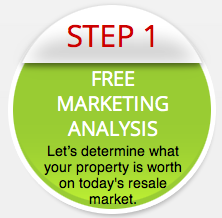 After receiving a property they provide the owner with a Free Marketing Analysis.
Orlando, FL (PRWEB) May 16, 2012
International Vacation Exchange (IVEX for short) is an innovative new website that will market your timeshare property without all the unnecessary fees. IVEX stresses that their customers will never be charged any appraisal or assessment fees. Most timeshare resale websites will promise to advertise your property after collecting the "necessary fees" (such as appraisal fees, closing fees, etc.) which can add up to thousands of dollars. After the owner pays the fees, the company will list their property on a website that receives no traffic and achieves no results. IVEX, on the other hand, utilizes a strategic combination of online and offline marketing tools that will assist timeshare property owners to be viewed by thousands of potential buyers and renters worldwide.
Located in Central Florida, the heart of the timeshare industry, InternationalVacationExchange.com has been specializing in timeshare marketing for over twenty years. IVEX outlines their unique marketing strategies that link timeshare owners with buyers and renters on the new site. After receiving a property, they provide the owner with a free market analysis. They then send it through their extensive online marketing network. First, the property is inputted into a variety of search engines such as Google, Yahoo, Bing, Ask, and MSN. In addition, the property will be listed on an extended list of timeshare resale websites that receive traffic from thousands of potential buyers daily. The property will also be listed in print ads in various travel magazines, the most prominent being Vacation & Travel. Vacation & Travel is the most popular vacation magazine in the world and is distributed to almost all tourist and travel agencies globally. IVEX also includes the property in a newsletter that is sent to a lengthy mailing list of opted-in people who are looking to buy and rent timeshares. The final way the property is advertised is by IVEX's professional telemarketing team that speaks personally to buyers and renters in order to close the deal. IVEX promises they have the right connections, they keep business simple to save you money, they exhibit professionalism and integrity, and they excel in customer service.
Additionally, IVEX hosts an unparalleled corporate program for large businesses looking to save money when travelling to conventions and events across the globe. Businesses are beginning to shift from spending money on expensive hotels that charge premium prices during a convention to timeshares that are far more affordable and luxurious. IVEX's incredible customer service team listens to the needs of the corporation and matches them up with a seller or resort that will accommodate these needs.
IVEX shows on their site that they will never charge you any appraisal fees and stresses the importance of their customer service team. For more details, visit International Vacation Exchange today.
Buy, Sell, or Rent Timeshare at http://www.internationalvacationexchange.com/