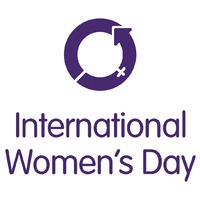 These women have paved the way in our industry and will not be forgotten, but to be remembered by the young and inspired minds of today.
Los Angeles, CA (PRWEB) March 08, 2013
International Women's Day, Colocation America announced their Second Annual "Top 5 Women in the Data Center Industry 2013". After researching numerous candidates, Colocation America named Meg Whitman, President and Chief Executive Officer for Hewlett-Packard, Joanne Olsen, Senior Vice president of NAS Applications and Cloud Services for Oracle Corporation, Lynn LeBlanc, CEO and Founder for HotLink Corporation, Kathy Warden, Corporate Vice President and President Information Systems sector for Northrop Grumman, and Angela Byron, Director of Community Dvelopment for Acquia Inc as the most influential women in the data center industry of 2013.
"We've received numerous amounts of gratitude on last year's list and we knew that we had another opportunity to show our appreciation this year", says Shawn Ahdoot, marketing director of Colocation America. "These women have paved the way in our industry and will not be forgotten, but to be remembered by the young and inspired minds of today. We only hope that their stories of success can be duplicated by the next generation of the inspired," Ahdoot adds.
These women join last years 2012 List of powerful women that are making a difference in the industry. In order to expand and promote more women, Colocation America added the "honorable mentions" list in which readers can comment and suggest the women in technology that have and continued to inspire them.
Congratulations to the women who won and continue to make a difference in the lives of women and men around the world. To the companies that hire women in technology including the employers of these women, HP, Oracle, HotLink, Northrop Grumman, and Acquia, Colocation America thanks you for your continuous support.
This article is for the women in technology who inspire the girls of today and to the women of tomorrow, may you innovate and create the technology of the future.
About Colocation America:
Established in 2000, Colocation America has grown to become one of the most reliable colocation and dedicated server providers in the US. Based in Los Angeles, California, Colocation America was built from the ground up by professional network engineers with a vision of delivering fully integrated, trusted colocation and server hosting services. Through their attention to detail, high level of customer service and retention, Colocation America has earned a reputation of excellence in the data center world.
Colocation America's primary data centers are located at the world famous One Wilshire building in Los Angeles, with other data centers located in New York, New Jersey, San Francisco and Chicago. For more information about Colocation America, please visit colocationamerica.com.