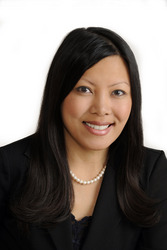 We will definitely benefit from her creative talents.
Lakewood Ranch, FL (Vocus) May 13, 2010
ShelterBox USA announces the hiring of Tiffany Stephenson as development officer. As development officer, Stephenson will be responsible for donor relations, grant writing, other fundraising efforts and the ShelterBox youth program.
ShelterBox USA executive director, Veronica Brandon Miller said Stephenson's partnership cultivation and marketing background is a great fit for the organization.
"With the exceptional growth of the organization since Haiti, ShelterBox USA is thrilled to expand its staff to include Tiffany," said Miller. "We will definitely benefit from her creative talents."
Tiffany Stephenson has extensive experience in development, marketing, community relations and partnership cultivation. She has worked with numerous corporations and nonprofits, including Sarasota and Biz941 magazines, the Greater Sarasota Chamber of Commerce, the Boys and Girls Club of Green Bay, Hoffman York, the Milwaukee Public Museum and more. Previously, she has been involved and/or created strategic partnerships with over 100 nonprofit, business and civic organizations such as the Women's Resource Center, the Asolo Repertory Theater, Peterbrooke Chocolatier, Sarasota Film Festival and Forty Carrots Family Center to name a few. Tiffany received her Bachelor's Degree in advertising and marketing from Marquette University, WI.
Individual tax-deductible donations to ShelterBox USA can be made at http://www.shelterboxusa.org or via text message by sending SHELTER to 20222 for a one-time $10 donation
About ShelterBox
Since its inception in 2000, ShelterBox (http://www.shelterboxusa.org) has provided shelter and dignity following over 100 disasters in more than 70 countries, bringing the organization to the forefront of international disaster relief. ShelterBox instantly responds to earthquake, volcano, flood, hurricane, cyclone, tsunami or conflict by delivering boxes of aid. In many cases ShelterBoxes have made the difference between life and death. (Should there be a paragraph space break below this line?)
Each ShelterBox supplies an extended family of up to 10 people with a tent and lifesaving equipment to use while they are displaced or homeless. The contents are tailored depending on the nature and location of the disaster, with great care taken sourcing every item to ensure it is robust enough to be of lasting value. Highly trained ShelterBox Response Teams distribute boxes on the ground, working closely with local organizations, international aid agencies and Rotary clubs worldwide.
###