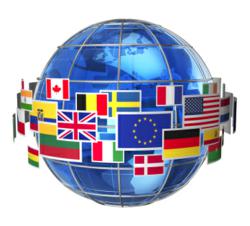 We invite kidney cancer advocates from around the world to join us for this inaugural event
New York, NY (PRWEB) September 17, 2012
"We're pleased to announce the formation of an international collaboration of cancer patient organizations aimed at speeding innovative treatments from the bench to the bedside," says Bill Bro, CEO of the Kidney Cancer Association (KCA), the world's largest charity dedicated to the eradication of death and suffering from renal cancers.
KCA board member and former chair, Paula Bowen, is spearheading the effort, aimed at encouraging participation in clinical trials globally. KCA reaches more than 70,000 people in 102 countries and thousands more through its rapidly growing social media presence.
"A few months ago, Paula suggested to our Chairman, Ronald M. Bukowski, M.D., that KCA leverage its large membership to encourage patients to learn about the benefits of joining a clinical trial," says Bro. "We agreed that engaging as many people in as many countries as possible would be the best approach to promote this cause," he adds.
The International Kidney Cancer Congress plans to hold its first meeting next spring in Budapest, in conjunction with the European International Kidney Cancer Symposium. "We'll invite kidney cancer advocates from around the world to join us for this inaugural event," Bro says.
KCA has launched a website for the International Kidney Cancer Congress. Although still in development, the site already includes a global listing of web-based clinical trials resources. Those interested in joining this group will find a sign-up link on the website.
Bro says, "We want to engage as many people as possible in expanding efforts to encourage those newly-diagnosed with kidney cancer to consider joining a clinical trial. No medicine makes its way into the marketplace without first being tested. A clinical trial may be the best way for a patient to access a cutting-edge therapy, while receiving an excellent standard of care."
"We've seen unprecedented development of new drugs to treat kidney cancer in recent years. This is possible because thousands of patients volunteer for the studies required to perfect and obtain governmental approvals for these agents," says KCA development director, Carrie Konosky. "We hope the pharmaceutical companies will collaborate with us and provide financial support for this group, so that innovation in kidney cancer research will continue with the help of our patient community."
Over 60,000 people in the United States are diagnosed with kidney cancer each year and more than 13,000 people lose their battle with this disease annually. Kidney cancer is the sixth most common cancer for men and the eighth most common cause of cancer for women.
Last year, KCA invested more than $650,000 in research related activities. The charity has sponsored more kidney cancer research projects than any organization of its size in the world.
KCA was founded in 1990 by a small group of patients, including Eugene P. Schonfeld, Ph.D., and medical doctors in Chicago. It has also been designated as a tax exempt organization under Section 501(c)(3) of the U.S. Internal Revenue Service code. Donations to the Association are tax deductible.