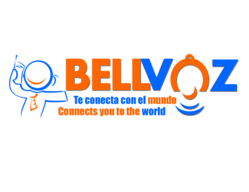 The mobile recharge service has become one of the most popular services BellVoz offered to the Hispanic community.
Miramar, Florida (PRWEB) October 05, 2011
BellVoz is dedicated to finding affordable ways for the Cuban community in the United States to stay connected with their loved ones around the world. Besides the prepaid international calling service, Pinless, and virtual numbers service, BellVoz offers a Mobile Top Up service that allows their customers to recharge international mobile phones of family and friends in Cuba and in over 65 countries around the world. Starting October 3, 2011 through October 6, 2011, customers will be able to double their cellphone recharge to Cubacel.
Customers go to http://www.BellVoz.com or call the customer care number at 1-800-856-3205 to complete the international mobile recharge transaction in a simple, secure, fast and safe way. The customer provides the international cellphone number and the amount of the recharge. Once the transaction has been completed, the recipient of the recharge receives a text message confirming the recharge amount that has been added to their account.
"The international mobile recharge service, also known as Top Up, has become one of the most popular services BellVoz offers to the Hispanic community such as El Salvador, Guatemala, Honduras, Mexican, Nicaragua Colombia, Honduras, Cuba, and other 60 countries around the world. With this service, you do not have to send money transfers anymore to recharge the mobile phones," says President Juan Carlos Castañeda.
BellVoz sends weekly promotions from top mobile operators, such as Digicel, Cubacel, Lime, Orange, Claro, Movistar, Tigo to their customers. Based on the mobile operator promotions, customers can receive double or quadruple of the amount recharged. The weekly promotions to countries such as Colombia, Cuba, DR, Ecuador, Honduras and many more can be found on their website at http://www.BellVoz.com/en/promotion.
The Double Cubacel promotion applies for recharges from $25.00 USD to $50.00 USD. The bonus credit can be used in all the services available to Cubacel prepaid customers at the same rates currently available to prepaid customers. It is hard to find a better alternative to stay connected.
"If you live in the United States, you can recharge your grandmother's cellphone in Cuba, whenever you like. "You can recharge cellphones to Cuba without worrying. It is a secure way to recharge and instantly send recharge to their loved ones," says Castañeda.
BellVoz have been at the forefront of helping the Hispanic community stay connected with family and friends back home. For more information about BellVoz, visit http://www.BellVoz.com or call 1-800-856-3205.
About BelLVoz
BellVoz LLC., is a leading provider of telecommunications services connecting consumers and corporate clients around the world. BellVoz was founded in 2008 and is headquartered in Miramar, Florida with additional offices in Spain. It aims to offer the highest quality of service, maximum convenience and some of the lowest rates on the market. BellVoz aims to offer its tailor-made services and solutions to the end-user. For more information about BellVoz, visit http://www.BellVoz.com or call 1-800-856-3205.
###