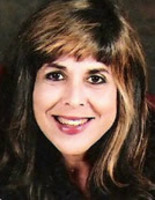 Admissions Without Borders: Expert Opinions on Studying in the U.S.A.
Cincinnati, Ohio (PRWEB) March 10, 2009
Hobsons today announced the debut of two new features on its leading Web site for college search and information for international students wishing to study in the United States. The new address, USAEducationGuides.com (previously USEduguides.com), will house a new admissions expert blog, "Admissions Without Borders: Expert Opinions on Studying in the U.S.A." The blog is written by Sally Rubenstone, formerly of College Confidential, the leading Web community for college students and their parents.
The new address at USAEducationGuides.com is more user-friendly to international students and their families, clarifying the site's mission to provide comprehensive information about U.S. college search and study. The new address is also in line with branding for Hobsons' popular flagship international guides, the USA Education Guides, which have a strong presence in the international student market.
"Admissions Without Borders" informs international students about the process of education in the United States, including testing experiences, visa information and application - practical advice from an expert for any student looking for a U.S. education. Topics include U.S. college admissions, college life, college news, and financial aid. Readers can add their own comments to each post, offering their own experiences and feedback.
Ms. Rubenstone has been advising students and writing about international college admissions for more than two decades. She has viewed the admissions world from many angles--working as a Smith College admissions counselor for 15 years, as well as a teacher in American international schools in London, Paris, Geneva, Athens, and Tel Aviv. She is the co-author of The International Student's Guide to Going to College in America, and has lent her admissions expertise in national news outlets, including NBC's Today program, The New York Times, The Washington Post, USA Today, and U.S. News & World Report. As a part of College Confidential, Ms. Rubenstone has helped thousands of students with her years of experience and practical advice for students to get into the nation's top colleges.
"We are thrilled to add Sally Rubenstone and her college admissions expertise to the editorial contributors at the new USAEducationguides.com," said Roger Dooley, vice president of Web product management, Hobsons. "Sally knows college admissions inside and out, and her advice on the often-convoluted international admissions process will be invaluable to any student."
For more information about "Admissions Without Borders," please visit http://www.usaeducationguides.com/borders/.
About Hobsons
Headquartered in Cincinnati, OH, Hobsons supports education professionals in the preparation, recruitment, management, and advancement of students. With secondary school solutions, integrated marketing tools, enrollment management technology, and retention solutions, Hobsons provides innovative solutions that make it easy to help students make the best decisions throughout the entire education lifecycle.
Hobsons U.S. is the North American division of Hobsons Global, which is the leading provider of global education and careers information, services and research. For more information, please visit http://www.hobsons.com.
# # #