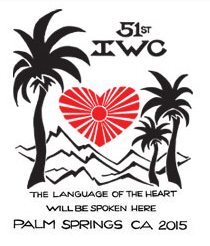 It is so rewarding to see this conference held in Palm Springs this year.
(PRWEB) February 04, 2015
Brad Schmett, Broker Associate with Luxury Homes by Keller Williams today announced that the upcoming 51st Annual International Women's Conference will generate enormous interest in local real estate as hundreds of attendees and their families descend on the Palm Springs area during the first week of February. A projected sellout and perfect weather during the Valley's High Season will encourage attendees to remain in the area to vacation and shop for luxury homes.
The International Women's Conference is focused on building a better understanding of the Alcoholics Anonymous philosophy and way of life, specifically for women. The heightened sense of belonging that is invoked by the unique services and special events provided by the women's conference always assures record attendance.
Schmett recently commented, "It is so rewarding to see this conference held in Palm Springs this year. The celebration of victories for so many women makes this event special and my team and I look forward to meeting many of them. Our superb inventory of luxury properties is the perfect opportunity to combine business with pleasure and we are excited to be of assistance."
Advance registration has closed but registration at the door will be permitted as space allows. The conference will include the sharing of experiences that are common to women who suffer with alcoholism, a discussion of problems of particular interest to all women Alcoholics Anonymous members and many opportunities to hear AA speakers from many areas of the world. The conference will convene at Noon with Hospitality on Thursday, February 5 and conclude at Noon on Sunday, February 8.
For more information on the 51st Annual International Women's Conference visit http://palmspringsrealestateinfo.com/ps/international-womens-conference/.
To find out more about investing in Palm Springs, CA real estate visit http://www.palmspringsrealestateinfo.com.
About Luxury Homes by Keller Williams: Luxury Homes by Keller Williams – Palm Springs, is an exclusive, elite and sophisticated group of real estate consultants raising the bar for service in the Palm Springs area residential real estate market.