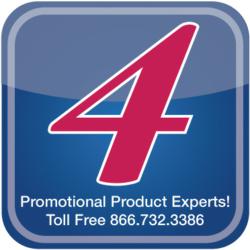 Essex, Ct (PRWEB) December 09, 2011
As a new year approaches it's time to build, renew and maintain business relationships. The holidays are a good time to send gifts and reminders to loyal customers as a thank you for their faithful business. However, selecting a gift for an international client or customer can be a tricky task. The promotional product experts at 4AllPromos in Essex, Ct have several tips on how to select the appropriate corporate gift for an international business client for the holidays, new meetings or as a simple thank you gesture.
It is very important to be diplomatic and respectful of different cultural expectations when choosing a gift for an international client. Some cultures expect gifts during business meetings while others don't expect gifts and some may not even accept a gift. It may be useful to do some research about culturally accepted gifts or maybe even find out more about the individuals coming to the meeting. Oftentimes, it is safe to give a gift that is representative of your business or the local area. Before giving food items make sure there are no religious or cultural aspects that may be viewed as offensive such as non-kosher items, meat or even dairy. 4AllPromos has a large selection of custom imprinted gourmet treats including cookies, candy, popcorn and chocolate to delight clients.
In Japanese culture gifts are always expected and carry a lot of importance to clients. Gifts to Japanese clients help translate respect and appreciation. High-quality gifts help solidify the relationship. However, it is very important to first inform the client that a gift is being presented to them. Surprise gifts are not appreciated. Also gifts should never be wrapped in white or brightly colored wrapping paper because white symbolizes death and colors are perceived as too flashy. Always present the gift using two hands to show respect and customarily the gift should be handed over at the end of the meeting. Do not give items in groups of four as four is an unlucky number in Japanese culture related to 'death'. Like most gifts the item should reflect the recipient's interests and taste. The best gift to give a Japanese client is a quality pen. 4AllPromos has a wide variety of corporate quality pens and writing sets that are sure to impress any client.
Clocks, sharp objects, single items or an odd number of items should not be given to Chinese clients. Gifts for Chinese clients should also not be wrapped in white, blue or black paper as those colors are associated with funerals. Make sure not go give items made in Taiwan to Taiwanese clients. Clients from Thailand love brightly color items and three is considered a lucky number. Do not give alcohol or pigskin leather to any clients from the Middle East. However, high quality leather other than pigskin, silver, precious stones, cashmere, crystal and porcelain would be highly appreciated. Also, avoid leather gifts from Latin American clients as much of the world's leather is from South America.
Gifts are not expected in countries such as Australia, Canada, the United States and many European countries. However, gifts are not viewed as offensive in any of these nations. 4AllPromos has a large selection of corporate gifts including leather goods, wine accessories, gourmet food, custom imprinted apparel and more. To learn more about 4AllPromos large selection of promotional gifts visit the 4AllPromos website, read the 4AllPromos blog and find discount, buying tips and featured products on the 4AllPromos Facebook and Twitter pages. Friendly product specialists are available toll-free at 1-866-732-3386.
# # #