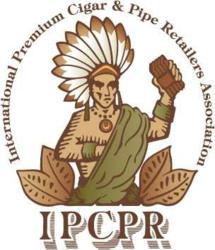 We will put into practice the time-honored and ancestral traditions of raising our pipes in unison to toast each other and share a bowl together
Columbus, Georgia (Vocus/PRWEB) February 10, 2011
Millions of pipe smokers around the world will be celebrating the fourth annual International Pipe Smoking Day on February 20 supported by the International Premium Cigar and Pipe Retailers Association. Pipe smokers everywhere will "raise their pipes together to foster friendship, benevolence, and tranquility across all borders," according to the United Pipe Clubs of America.
IPSD was celebrated for the first time in 2008 when it was originated by Smokers Forums, a European Internet group. Since then, it has been supported by the Comite International des Pipe Clubs and its members in 25 countries around the world. UPCA is the United States member of CIPC.
The UPCA website explains that, "On this day we will … celebrate the noble art of pipe-smoking and the … spirit which pervades the brotherhood and sisterhood of the briar. We will put into practice the time-honored and ancestral traditions of raising our pipes in unison to toast each other and share a bowl together."
To celebrate the occasion, many pipe clubs and tobacconists across the United States, Europe and elsewhere are staging pipe smoking events at 9:00 p.m. locally to bring together their members and others interested in pipe smoking. In addition, events feature slow-smoking competitions. Each contestant is given just two matches and the winner is whoever can keep a pipe going the longest.
In addition, these and other events are being supported by the International Premium Cigar & Pipe Retailers Association. The IPCPR represents more than 2,000 retail tobacconists – mostly mom-and-pop small business owners - as well as manufacturers and distributors of premium cigars, pipes, accessories and gifts.
Attesting to a resurgence in pipe smoking among younger adults as well as older ones, pipe smoking groups have attracted thousands of members in recent years on social networking sites like Facebook, Twitter and MySpace.
About UPCA
The United Pipe Clubs of America was organized in 2002 as a national federation of pipe clubs in the United States. Its purpose is to promote and protect the interests of the American pipe smoking community by encouraging and assisting in the formation of local pipe clubs and actively supporting their activities, including pipe shows and pipe smoking competitions. UPCA's broader goals are to bring American pipe smokers together by facilitating the sharing of information and ideas between its member clubs and to maintain smokers' enthusiasm for the hobby by presenting a positive public image of the culture and traditions of pipe smoking and collecting.
Contact:
Tony Tortorici
tony(at)tortoricipr(dot)com
# # #