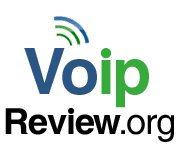 That long screeching beep sound of the fax machine is also the sound of money slipping away each month.
(PRWEB) April 25, 2013
That long screeching beep sound of the fax machine is also the sound of money slipping away each month. Traditional faxing uses analog telephony, which means users have to pay extra fees each month due to the upkeep of analog landlines.
IP faxing (also called Internet faxing) is a cheaper faxing solution since IP faxing uses the Internet to send and receive faxes. IP faxing users can send faxes as paper faxes or as email attachments. To send a fax by email, users send documents as email attachments, and the receiver will receive it as either an email or a paper fax, depending on how the receiver has set up their fax service.
IP faxing makes faxing easier and cheaper for businesses big and small, which is why VoIP Review has decided to reveal the top 5 reasons a business should invest in IP faxing.
1. Businesses Do Not Have to Change Out Their Hardware
IP faxing works with standard legacy fax machines, so companies can keep their current hardware. As long as the legacy fax machine has an IP adapter, that traditional fax machine can send and receive faxes using the Internet. Of course, users can choose to convert to a brand new IP system by upgrading to a newer IP fax machine, or users can get rid of the old fax machine completely.
2. Businesses Can Buy IP Faxing Separately
IP faxing often comes as a part of a VoIP (Voice over Internet Protocol) plan, but companies can purchase IP faxing separately if the company wants cheaper fax service but doesn't want to change over to a full IP phone system, or want to get phone service from one company and faxing from another. IP faxing providers often offer their faxing plan by the page count so that businesses only pay for the amount of faxing that they really need.
3. IP Faxing is Cheaper
IP faxing is very cheap, and usually costs less than $10/month for a basic plan. For instance, business VoIP provider RingCentral offers their cheap IP faxing service for $7.99/month for 500 pages per month, plus a bonus 500 free pages. RingCentral's biggest plan runs for $49.99/month for 2,500 pages, with the bonus of 2,500 free pages. VoIP provider Nextiva offers IP faxing for $4.95/month for their basic package of 500 pages per month, with their maximum package at $29.95/month for 3,000 pages per month.
4. Remote Faxing Is Easy with IP Faxing
IP faxing makes mobile work easy and effective. Users can send and receive faxes through their email on any Internet-enabled device like a smartphone, computer, or tablet. Users can fax by email anywhere with a WiFi connection.
5. IP Faxing is Environmentally Friendly for More Savings
Office supplies are too valuable to waste. Using IP faxing to fax by email, businesses can eliminate the need for office paper and ink. Faxing by email also eliminates the need for a physical fax machine, which saves money on energy consumption. Of course, IP faxing does work with legacy fax machines so companies can utilize fax by email when they want to, without getting rid of the fax machine entirely.