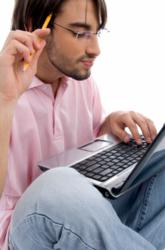 The strategies are the same strategies that are used by the experts who own and operate the Marketers Black Book website.
Seattle, Washington (PRWEB) February 07, 2013
Online marketing is a concept that involves promoting products or services on the Internet using a set of specific tools. Unlike traditional marketing offline, the search engine landscape changes on a frequent basis making it more difficult for companies to promote effectively. A new Internet marketing blog is now published daily online at the marketersblackbook.com website. This blog now provides the information that can be useful to help companies achieve higher search and sales volume online.
Google changed the search engine process in several ways over the past decade. High performing websites are now rewarded with higher search positioning compared with websites that are judged unfavorably in terms of quality content provided to consumers.
The Panda and Penguin algorithm updates that have taken place online has complicated the marketing process for many companies. A portion of the information that is now offered online includes ways that companies can use to eliminate penalties now assessed by Google and other search engines.
The ways to increase online income have changed as consumer interests have changed. The use of mobile phones and mobile Internet has created new ways that consumers use to locate information and purchase products or services. Companies able to tap into these markets could increase online sales income when strategies are integrated properly to reach mobile users according to the new blog.
Easy ways for companies to get started in mobile marketing are now included online on the new Internet marketing blog. The strategies are the same strategies that are used by the experts who own and operate the Marketers Black Book website.
Aside from the new blog posts, online marketing and business training is now offered through live events and Internet based training. This training offers a comprehensive overview of basic and advanced topics that any business can use to expand the product and service revenues earned online. This new way of delivering training is exclusive to the MBB website and is now available for large and small businesses to benefit.
About Marketers Black Book
The Marketers Black Book company was founded 2010 by four business professionals and personal friends to help create an online resource that other companies could learn from. The growth experienced by this company over the past three years has helped to bring more opportunity to entrepreneurs and business owners starting a business or growing a business on the Internet. The Marketers Black Book company offers free and premium training dedicated online marketing in an effort to grow sales volume without the high costs of hiring a marketing company. In-person live events and online training are announced on a regular basis by this company.