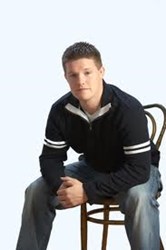 This training is an over-the-shoulder approach that stay-at-home moms, dads and unemployed workers can use.
Jackson, MS (PRWEB) September 20, 2012
Internet marketing coach might be a phrase that is unfamiliar to many in the business world. There are life coaches, business coaches and success coaches that already take up a large portion of the business market. For Russell Brunson, putting his foot down and doing something to help those struggling to make ends meet is one thing that fuels daily routine. This Internet marketing coach is now creating jobs in America by teaching his blueprint that helped him earn millions of dollars entirely online. This training is an over-the-shoulder approach that stay-at-home moms, dads and unemployed workers can use to learn what Russell knows about making money online the legitimate way. The Internet marketing coaching can be accessed at this link: http://internetmarketingforsmallbusinesses.com/internet-marketing-coaching-program/.
A new report released by the Bureau of Labor Statistics shows high gains for entrepreneurs for the first time in over a decade. The influx of people that are leaving traditional nine-to-five jobs for a less stressful career is growing. The Internet opportunities that are now available online are far from the moneymaking guru courses or the get rich quick type of programs that made many direct mail millionaires.
Legitimate opportunities for anyone to start a business now exist and Russell Brunson is using his formula of success to educate and inspire entrepreneurs that want to earn a higher salary or have more time to spend with their family. The over-the-shoulder Internet marketing coaching now provided offers the flexibility that so many entrepreneurs demand from a career.
According to Google data, over 34 thousand website searches are conducted every second of every day. The large increase in consumer searches has been one factor in the revenues generated by online companies. The year 2011 was profitable for Amazon.com. This retailer reported over $17.3 billion dollars and is expected to increase this revenue in 2012.
Entrepreneurs that are starting businesses online have several tools that exist today that did not exist even a decade ago. The launch of affiliate marketing programs is one area of business that is helping to drive a large portion of entrepreneur revenues. The affiliate payouts currently range between 4 percent and 75 percent for entrepreneurs that create affiliate companies.
The Internet Marketing for Small Businesses website is providing the Internet marketing coaching and affiliate marketing programs that many are using to tap into making money legitimately online each day. The resources are available right here to anyone entirely online and provide proven methods of success that some are using to build six figure salaries or higher each year.
About Internet Marketing for Small Businesses
Internet marketing training through helpful videos, programs and reviews are a few of the things that make up the Internet Marketing for Small Businesses website. This online website is a new portal for companies and for website owners alike that are struggling to find traffic growth and revenues online. The experts that operate this website own and control a network of hundreds of websites. The very same training that is offered from the Internet Marketing for Small Businesses website is what is put into use each day by the owners of this website. As a free and informative web resource, business owners and website owners around the world visit the Internet Marketing for Small Businesses website daily.