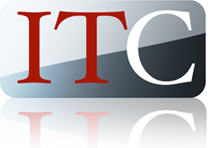 'I couldn't tell you how many times we've saved a company on the verge of going under. Reaching potential customers is everything,' said Ashkan Sobhe, CEO of ITC.
Los Angeles, CA (PRWEB) July 09, 2012
The 2007-2012 financial crisis is considered by many to be the worst economic downturn since the Great Depression of the 1930's. While the strain is felt by each and every rung of the economic ladder, from corporate CEO's to part time workers and stay at home mothers, few are put under as much stress as business owners. They have to deal with questions like – "what will happen if I can't make the next payment on my bank loan," and worse – "what will happen to the families that rely on the paychecks I provide?" In times of economic pressure business owners look for any place they can to make budget cuts, and often many of them begin with marketing and advertising. The article published by the internet marketing firm ITC explains why this is the wrong strategy during a recession.
"We see it all the time. I couldn't tell you how many times we've saved a company on the verge of going under. Reaching potential customers is everything," said Ashkan Sobhe, CEO of ITC. As one of the top SEO companies globally, ITC knows first-hand what a powerful marketing campaign can do for a company's sales and tries to convince businesses not to give in to the anxiety of the recession by cutting those crucial marketing budgets. The article cites two reasons why businesses choose to cut marketing budgets in tough times. The first is because "everybody's doing it!" Companies feel that because other businesses in their industry are cutting marketing spending they can afford to do so as well. While this may be true, the fact that competitors are cutting marketing spending actually opens up a wealth of opportunities for companies.
By pushing advertising spending, businesses can acquire the customers that these competitors are giving up and actually gain a larger portion of the market share. The article cites a research study done by McGraw-Hill on over 600 businesses that showed companies who increased marketing spending during the early 1980's recession saw a 265% sales increase over those who didn't. And conversely, during an economic expansion, 80% of the companies that increased marketing spending saw no increase in market share at all. The explanation is simple- when everyone increases marketing spending, no one wins. When competitors cut spending, companies need to take the chance to increase theirs.
Second, a lot of companies don't have a good market research system in place. Therefore, they don't see any tangible evidence of success from their marketing campaigns. ITC specializes in SEO services and knows the importance of monitoring every little detail when it comes to marketing. The article advises that marketing should never be looked at as an expense, but as an investment in the future of the company and its goals. The trick is to have a good metrics system in place to measure marketing campaigns, so that companies can tell where customers are coming from, which demographics are responding the best, and what attracted them. Companies should not cut their marketing budgets out; but instead should use these systems to calculate the return on their marketing investment very carefully, and know exactly what each dollar of their marketing budget is getting them in these tough economic times.