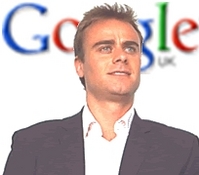 Birmingham, United Kingdom (PRWEB) February 5, 2008
More and more websites are failing to show up in the world's biggest search engine and increasingly businesses are feeling frustrated with their websites.To solve this problem, leading internet marketing company WebEfforts, suggests five easy steps to improve your ranking.

Step one: choose your keywords carefully.
Many people fall into the trap of competing for the same keywords. For example, there are over 10 millions searches performed each year on Google for the keyword 'internet marketing'.
However, our research shows that the search term 'internet marketing company' attracts 300,000 searches a year on Google. Often, this longer search term has less competition and reaches your target market more effectively. Hence your chances of ranking on it are higher in Google, and more importantly, achieving online sales.

Step two: embed keywords into your website.
Once you have decided on your keywords, you need to make sure they appear throughout your website's text. This communicates to Google that your site is a highly relevant match to the term searched for.
For example, to rank on Google for the term 'internet marketing company' this keyword phrase needs to appear at least three times within one page on your website. You also have technical tags on your website, known as 'Meta Tags', which need to contain this keyword too. We suggest contacting a professional company if you are unfamiliar with changing these.

Step three: uncover competitors' online strategies.
So, you may think you have found the best search term and all the text is embedded within your website. But, will it actually work?
Well, look at your top competitor's website and scan across their pages to see what search terms that are continually repeating in their text. Look at the top of the browser on their home page, what keywords appear there? The text there is the 'Title Meta Tag' text, which is very important to Google for ranking purposes.
There are automated ways to research your competitors using internet tools, but these can be expensive to buy for a one-off job. We suggest buying an internet marketing report, which is an affordable way to share the cost of using the tools.

Step four: get your keywords noticed.
If any step should be given more emphasis, this is the one. To rank on Google for a search term, Google's search engine won't just take your word for it because it is written on your site. Google wants additional confirmation that you are telling the truth. As a result, Google needs to see other sites pointing to your site for that keyword.
To do this you need to write content for your site and include links to your site on the keyword you want to rank in Google for. For example, to promote Web Effort's on the keyword 'internet marketing company' the content should include a link like:-
"……leading internet marketing company WebEfforts produce the best selling internet marketing report that includes professional keyword research, a web site assessment and powerful competitor research…"
However, you may need hundreds of links pointing to your site to compete against your competitors for that keyword.
In an extract from our report, we noticed that a top competitor had over 1,000 links. If this is the case for your search term, it is best to outsource the work to a professional company with experience in this area. Avoid using cheap services, as the techniques they use can be automated and leave you completely blacklisted from the search engine.

Step five: create viral content through online publicity.
To add the icing on the cake, you could get your website noticed on some of the largest News wires such as paid inclusion sites like Yahoo News and Google News. This method normally gives you exposure for 30 days and can provide an excellent source of traffic within days. We suggest using an online distribution service for this.
However, the key is to create viral content, which is content that is likely to be passed on because it is useful. Once this is achieved people will start posting links, from say forums or blogs, allowing the link building work to be done all by itself.
Following these five easy steps will not only improve your ranking on Google, but also drive traffic to your website and potentially increase sales.
For more information, please contact Max Worton at WebEfforts on 01562 884 388 or max.worton @ webefforts.co.uk
About WebEfforts
WebEfforts helps website owners on small budgets drive targeted traffic to their website, see our results. The company is known for its best-selling internet marketing report, which can be viewed online at http://www.webefforts.co.uk.
Services include: Web Site Management and Administration, Professional Keyword Research, Web Site Assessments, Competitor intelligence, Link Building and Online Publicity.
###