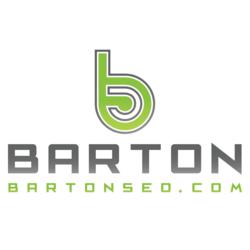 We aim to be indispensable to our clients
Rexburg, Idaho (PRWEB) February 23, 2012
Barton Consulting, LLC is pleased to announce that as of February 2012 they have been in business for 5 years.
Founder and Owner Richard Barton has reached out to the businesses of Idaho, and throughout the world to help their websites achieve more visitors and subsequent customers through steady and honest hard work and effort. Through constant communication with clients and consistently working towards customer satisfaction, Barton Consulting has continuously grown and expanded. The services they offer include web design, Internet marketing, and custom web application development.
As he looks back on 5 years of great business, Richard Barton concludes "By providing businesses with the help they need, our services here at Barton Consulting cannot be set aside or dismissed. We aim to be indispensable to our clients and give them their money's worth so that they never have any doubt they made the right choice when signing up for our services."
In honor of these 5 years of success, Barton Consulting is hosting a Ribbon Cutting Ceremony on February 29, 2012 at 11:30 am at the conference room, 343 E 4 N Rexburg, ID 83440, to allow the surrounding businesses and communities of Rexburg, Rigby, Idaho Falls, and other cities nearby to celebrate with us. Food will be provided.
For more information call (888) 379-1357 or visit our website at http://www.bartonseo.com.
About Barton Consulting, LLC
Barton Consulting provides businesses with top quality web design, Internet marketing, and custom web application development.
###