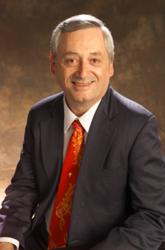 We have personally witnessed large companies and stay at home moms use some of the same information that we publish and earn residual monthly cash from it.
Seattle, WA (PRWEB) July 10, 2012
Internet marketing for beginners training is now available on free DVD. Global Publishing, the publishing arm of millionaire maker Ron LeGrand, is releasing this free training to help those searching for the best way to start a business online succeed in doing so quickly. Information marketing is one of the hottest new trends and marketing companies are profiting by creating informational products for little to no money. Ron Legrand's free training DVD is designed with the beginner in mind and also teaches advanced topics so that learners of all backgrounds can get started in information publishing fast. The free DVD is available free of charge by going to the Global Publishing website.
Market research campaigns have been performed in leading universities around the world that studied the success and failure of business owners. There are many reasons that one business fails while a similar business can achieve greater success. One of the results of these studies was about the theory of information. Business owners that knew more information about certain products, services or market trends were reported to do better than those that didn't know the same information.
"Part of what Global Publishing teaches is information marketing," said George Scott, Publishing Consultant to Global Publishing. "We have personally witnessed large companies and stay at home moms use some of the same information that we publish and earn residual monthly cash from it," said Scott.
The rising sales of e-books worldwide are due in part to informational products. In the 1950s through the 1990s, books on tape were a popular way that someone could learn a trade or the right information to start a business. The advancements in digital technology have made it much easier to distribute information online and in physical formats like CD and DVD or from completely digital formats like e-books or MP3. The growth of streaming video websites like YouTube and Vimeo are just one indication where the future of information marketing is headed.
The decline of traditional manufacturing and customer service positions is now at the highest rate in 25 years. Many displaced workers that cannot find regular employment have become entrepreneurs cashing in on the information marketing industry. Just like leading universities charge tuition to pass along information and knowledge, these entrepreneurs are helping to pave a new career path in life by distributing hard-to-find information and niche related products online and by mail.
The e-commerce sales of digital products continues to grow annually and the free of charge DVD from Global Publishing is one tool that a person can use to learn the ropes of information marketing, Internet marketing and product development to start a business online with little effort.
About Global Publishing
Global Publishing is the publishing division of Ron LeGrand's multimillion-dollar real estate empire. While officially started online in 1996, Global Publishing has been in business close to 30 years and continues to be one of the leading publishers of home study training materials for real estate and other niche industries. Ron LeGrand is a real estate master and a frequent guest speaker at seminars, teleconferences and workshops that teach average people how to start a business, market houses online and earn profits only dreamed about with Internet marketing online. The advice, tips and tricks published by Global Publishing include the hands-on experience of the owner himself.