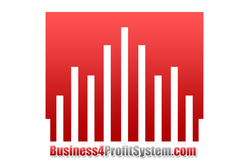 Our Business4ProfitSystem.com membership touches 2k and we are elated to the extent that we are launching the BizSheet Marketing System on this occasion
Philadelphia, PA (PRWEB) June 27, 2008
"Our Business4ProfitSystem.com membership touches 2k and we are elated to the extent that we are launching the BizSheet Marketing System on this occasion," says one of the administrators of the online marketing and social networking site. "It's a week of celebration for the site as well as our esteemed members. We take this opportunity to announce a contest for our beloved members that is worth $200 in cash, and to know details of this contest, one has to check at the site," says the site administrator.
Sailing in the cyber world are millions of onlookers seeking for online money-generation opportunities. Several business sites and forums entertain participation of people, and no doubt some of these are good platforms of earning while learning. For instance, Business4ProfitSystem is a forum (if we can say) that has an online marketing system as well as online networking system to get participants hooked on to the world of learning and earning; the online marketers network, share, discuss, view, buy and sell with other like-minded Internet marketers across the world.
The site does provide earning opportunity, to its members, through recruitment process but the system automatically takes care to recruit new members upgraded members. But for every transaction that happens at the site, upgraded users are paid a commission. For instance the upgrades, or specials deals or promotions via banner and text ads, etc., are some transactions that the site generates money and distributes the same to users. However, the amount of commission a member gets depends on his/her status at the site; the maximum recurring commission paid is up to 60 percent.
The registration to join as a member of the site comes free. You can choose the program one would want to join, and when someone joins the Business4ProfitSystem, as your downline, you get to decide what program they can join from while still adding those programs that you belong to, thereby creating a passive income generation stream from your profile page. For instance, a new member joins you at B4PS page and then joins all the other programs that you have added in your downline builder, making income multiplied and increasing the ROI. The profile page is fully customized to help build a member's online business.
Custom lead capture pages with auto-responder contact management and built-in directory are other important tools and features useful for members who want to promote their online businesses. There is also a built in Free Online Classified Ads System and a Forum at the Business4ProfitSystem.
The site has celebrated 2k registrations or memberships recently and the site is running a contest on this occasion for prize money worth $200. Additionally, a new feature called BizSheets System has been installed on this occasion. These are sheets of members' businesses. Members are allowed to promote their respective online businesses through these. Best part is that there is no limit to the number of Bizsheets an online entrepreneur who is a member of this site can use or create. Each page can bear anything the online entrepreneur want to share about. It is like a blogpost on a dynamic site that has large number of unique visitors every day. Any and every member can use these BizSheets and they come for free. BizSheets permit promotion of a business through videos also.
On the shelves, yet to be launched is another feature on the site that helps to build mailing list online easily. "I truly do see this system as the perfect all in one marketing site that I have encountered and trust me I have encountered many. Though I have had many changes in my life and have deleted my accounts to what seems like a billion different sites,I truly have a high regard for this system...I know that whatever I chose to do, now or later that I will have all I need right here...Have a great day Stanley...and thanks..." says one of the Business4ProfitSystem members.
# # #