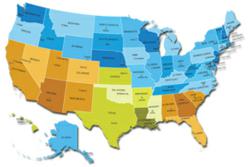 It's a fact that small business and professionals sell more – even in a fiercely competitive online marketplace – when they invest in Internet marketing
(PRWEB) October 17, 2012
Professionals and small businesses who are struggling to find an effective SEO service in Homestead and professional web design company, can now head to SEONifty.com new location and take advantage of the company's affordable and effective Internet marketing service.
At SEONifty.com professional firms and small businesses can now promote their products and services to local buyers in Homestead, Florida or across the country with SEO Nifty search engines optimization service.
"Advertising for small business and professional firms can be an expensive and risky proposition," commented Jose Noriega, Founder and CEO of SEONifty, Corp. "Fortunately, at SEONifty.com., we take the cost and risk out of the equation, and provide an ideal platform for professionals and small business owners to connect with motivated buyers who are actively looking to enter into a transaction."
Added Noriega: "It's a fact that small business and professionals sell more – even in a fiercely competitive online marketplace – when they invest in Internet marketing. SEONifty.com gives them the edge they need and helps them reach more buyers in more places."
Professionals and Small Business that wants an edge in a competitive online marketplace, and need an affordable and effective way to promote their business online, can visit SEONifty.com now and get started on SEO Service solution that's easy, quick and proven to work.
About SEO Nifty
SEONifty, Corp. is a provider of internet marketing, web design and search engine optimization "SEO" services with locations in Miami and headquartered in Homestead, Florida. Founded in 2005, SEONifty (formerly Web Plus Online) has become a leader in online marketing, helping over 800 businesses to become successful across the country. Learn more at http://www.seonifty.com