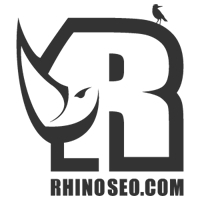 With more and more companies jumping into internet marketing, professional prices are skyrocketing. Many businesses are wondering how they can market their website themselves. Our system gives them that ability.
Charleston, SC (PRWEB) September 11, 2009
Think New Creative Solutions, Inc. recently released RhinoSEO.com V2. As part of that release, they pushed out a new free Website Grading tool called mysitegrader.com. This system allows a visitor who fills out the form to see the strengths and weaknesses of a particular website to search engines and how they compare to their competitors.
Internet Marketing is a strategic numbers game. In order to get to the top, marketers need to win that race. Mysitegrader.com provides the feedback needed to begin making your website successful.
Mysitegrader.com allows users to track key metrics such as search engine rank, traffic rank, number of inbound links, ranked keywords and RhinoSEO grade for their site and their competitors.
How does your site stack up? Click here to get a free grade.
RhinoSEO.com is an Internet marketing system that integrates SEO, social media and marketing analytics to help customers drive traffic to their websites and convert a greater percentage of them into customers.
RhinoSEO.com brings value to the user through a variety of features. With prices starting at $150.00 per month on up to discounted rates for bulk URLS, RhinoSEO makes internet marketing affordable for small companies and large marketing firms who wish to manage their clients through the software.
"With more and more companies jumping into internet marketing, professional prices are skyrocketing. Many businesses are wondering how they can market their website themselves. Our system gives them that ability." Says Adam Coburn, Senior Developer and Founder of RhinoSEO.com
About Think New
Think New Creative Solutions, Inc. is an internet marketing company with a track record of success in web development and internet marketing. Based out of Charleston, SC, Think New Creative Solutions can be found at http://www.think-new.com
###