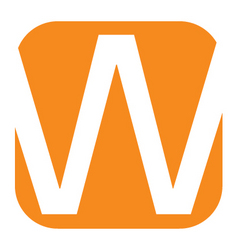 We are very excited to be participating as an exhibitor in this year's Internet Summit
Lancaster, PA (PRWEB) July 21, 2009
On July 27, 2009 at the Central Penn Business Journal's Internet Summit (Radisson Penn Harris, Camp Hill) Lancaster based internet marking company WebTalent will be offering free consultations on how to increase your company's web presence. Business owners can come with questions about search engine optimization, social media marketing, customizable internet market strategies and other ways to increase traffic to their website and consultants from WebTalent will answer them free of cost.
"We are very excited to be participating as an exhibitor in this year's Internet Summit," says Oliver Feakins, President & CEO, WebTalent, LLC. "Our internet marketing specialists will be on hand to answer any questions from business owners or to address any misconceptions they've heard about Search Engine Optimization or online marketing."
By offering professional search engine optimization (SEO) and employing other internet marketing strategies, WebTalent can turn your website into a prospect lead generating machine. WebTalent can leverage the power of the online marketplace to bring qualified prospects to your website resulting in cost effective internet marketing solutions. If you are in need of web design, WebTalent offers world class website design and programming services in a local, Lancaster-based company. Web Talent also offers customized corporate SEO training and refreshers that can quickly train your existing marketing department how to capitalize on the power of the internet.
"There are a lot of companies out there that are still ignoring their online market," comments Bob Coyne, VP of Interactive, WebTalent, LLC. "Our firm helps connect companies with individuals and groups that are high-value prospects and are already online seeking information, products or services that these companies provide."
To find out more about how WebTalent can help your company grow through customized internet marketing strategies visit their booth on July 27, 2009 at the Central Penn Business Journal's Internet Summit or visit their website: http://www.webtalentseo.com.
# # #