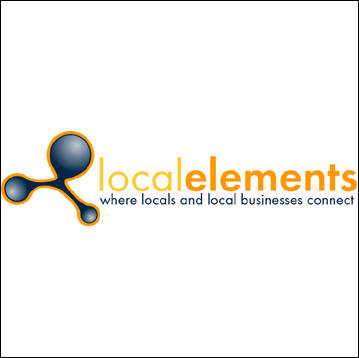 Local Elements is a unique tool
Chico, CA (PRWEB) March 12, 2007
Concept Productions is pleased to announce the launch of Localelements.com. Local Elements is the first user driven, Web 2.0 community, providing small businesses the tools to create coupons that can be browsed and printed by local customers anytime. "This website will pioneer a new level of business/consumer connection by empowering businesses to create, manage and track the effectiveness of their printable coupons at a fraction of the cost of traditional online coupon sites," states Ken Winton, CEO of Concept Productions. Local Elements was developed with small businesses in mind, granting them equal footing with chain stores, franchises and national brands that have traditionally dominated the online marketplace.
Gary and Lisa Newton, owners of Apex Mototech concur. "Local Elements is a unique tool," they say, "for small businesses who don't have the resources for expensive mass coupon publication."
Businesses can upgrade their free membership to gain additional features including: featured listing, logo upload, multi-coupon and multi-city listings. The latter will assist businesses who are located in a multi-community region. For instance, in a region like Los Angeles the ability to list in Downtown L.A., Anaheim, Pasadena, Glendale and Beverly Hills will broaden the exposure of the business.
Kara Tupy, VP of Marketing, explains, "With each added coupon the likelihood of a local business being found in the organic search results on Google or Yahoo increases--even when the newly posted coupons come from another business in a community across the nation." She continues, "It's the basic rules of search engine optimization that make this possible. The additional content and links that each coupon, no matter where it's posted, bring increases the overall visibility of the site, which in turn allows even small businesses to appear at the top of the results for their chosen tags in their community." This is accomplished through an easy to use interface for both consumers and businesses. Bob Johansen, owner of Market Cafe and Coffee House adds, "The website is designed in such a way that I can do everything right from my computer, without the help of an internet specialist. It simply works."
The future is bright for Local Elements. In the next few months the community will be offering even more Web 2.0 features like "MySpace" style business profile pages, a Local Wiki, community driven events calendars, business forums and the LE Mobil Addition for your cell phone or PDA.
About Concept Productions
Now in its 15th year, Concept Productions LLC (http://www.conceptproductions.biz) provides graphic design, web design, digital brochures, logo design, branding, on hold messaging and marketing services for businesses nationwide. Established in 1992, Concept Productions has 3 offices through out the Midwest and West Coast of the United States.
Primary Contact:
Local Elements
Kara Tupy
V.P. of Marketing
651-224-6509
Secondary Contact:
Concept Productions
Ken Winton
CEO, Concept Productions
530-345-7818
http://www.conceptproductions.biz
###