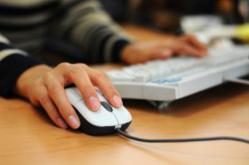 Strategies for earning income online in this decade include more than having a single company website.
San Francisco, CA (PRWEB) October 25, 2012
Internet marketing is one part of the business world that is still less talked about by many companies. Offline marketing methods are often used although the growth of the Internet has expanded consumers performing online searches each day. A new series of Internet marketing strategies has been released online and these are accessible through the newly launched InternetMarketingCoaching.co website. This training series is designed to teach business owners, website owners as well as entrepreneurs how to market products and services to get better results online. This training can be accessed at this link and is available 24/7 from any Internet connected device.
Entrepreneurs statistically have more opportunities in the 21st century compared with those near the end of the last century. The Internet has changed the global marketplace and set the pace for the future. A study was conducted by Forbes magazine that compared the growth rate of online companies over a period of 10 years.
This March 2012 article reported that entrepreneurs are now among the fastest rising business owners for online companies than any other time in the history of the Internet. This rapid growth is one of the reasons for the InternetMarketingCoaching.co website launch and the access provided to the proven training methods to expand entrepreneur income online.
Strategies for earning income online in this decade include more than having a single company website. The various ways that companies are now using to build a loyal list of website visitors is one of the topics inside of the new Internet marketing training available through the Internet Marketing Coaching company website.
Companies can learn how to integrate a single website with social media outlets to help build a lead generation tool that can supply a company with a massive list of qualified consumers ready to make an online purchase. This strategy is one that is now used by many successful companies to plan successfully for economic slowdowns or unexpected financial setbacks.
Launching a new product or service is one area that takes planning and expertise for many companies. While offline companies can spend large amounts of money for development, online companies that can perform a pre and post product launch to maximize results can benefit with higher returns. Launching services and products are two of the inclusions in the new Internet marketing training series offered through the InternetMarketingCoaching.co website.
While offline seminars and training is generally non-refundable in price, this new series of online training is unique because it comes with a 60-day guarantee. Companies that are not able to reach the growth that is expected online after the training is complete are granted a refund for the entire cost of training. This guarantee is honored by the creators of the Internet marketing training and is one of the benefits to this online learning method.
About InternetMarketingCoaching.co
InternetMarketingCoaching.co was created to serve the needs of business owners and website owners that want to learn Internet marketing strategies and tips online. This resource is one of the only available online that is exclusive to Internet marketing topics. The InternetMarketingCoaching.co site owners are successful online entrepreneurs that research, review and provide access to some of the top training programs that are available. These experts utilize the very strategies that are offered through this company website online. The InternetMarketingCoaching.co website was launched in 2012 and is updated routinely with new Internet marketing strategies.