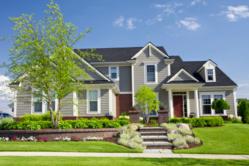 There are a bounty of leads being generated after hours on weekdays and all day Saturday and Sunday that simply aren't being acted upon.
Las Vegas, Nevada (PRWEB) May 03, 2013
MortgageLeads.org, an online and print company that generates lead contacts of interested buyers to real estate professionals, reports that converting a lead into a sale has a higher probability on weekends than on weekdays, and that using print to generate leads is still a highly effective tool in an arena that many have mistook for being fully web-based. All this points to the fact that what some might see as alternative methods of lead generation are often the most successful strategies, and that companies like MortgageLeads.org can help real estate agents corner their markets more efficiently by using these methods.
To begin understanding why a lead might be more easily converted to a potential sale outside of the regular 9 to 5 weekday business hours that most companies keep, think of the average home buyer and when they might be doing their research and reaching out to web-based ads for homes. Or better yet, put yourself in their shoes and ask when you would find it most convenient to do this kind of research.
The obvious answer, as supported by recent data from MortgageLeads.org, is that weekend mortgage Internet leads convert 20 percent better than weekday leads. This is because most prospective homeowners only have time to do their house hunting on the weekend or after work hours—making those 9 to 5 weekday slots actually a less effective time for agents expecting to convert leads into sales.
"Our ability to tap into search traffic results for homes in a given area enables us to see that there are a bounty of leads being generated after hours on weekdays and all day Saturday and Sunday that simply aren't being acted upon," says Josh Conklin, Director of Business Development at MortgageLeads.org. "We've helped clients access these leads, and what we're seeing as a result is conversion rates that the companies without personnel available to operate in these so-called 'off-hours' slots can't even begin to compete with."
CLICK HERE to get a quote from a Mortgage Lead Generation Specialist
Conklin's company has also released data that sees weekend leads converting 32 percent better when contacted, 51 percent better when quoted, and a whopping 100 percent better if contacted within the first five minutes of initiation.
And it's not just Conklin who's vouching for these weekend spikes in lead conversion. Satisfied MortgageLeads.org clients are pouring on their enthusiasm about these outside-the-box tactics. Says one agent, "I buy leads monthly from MortgageLeads.org. Overall I like the leads and the company. I have been buying from them for over 3 months and I think that Mr. Josh Conklin is a great person to work with." The client adds, "Customer service is good. Leads are good. Return policy is great!"
MortgageLeads.org also offers a fully integrated print service that helps client's tap into the buyer's market via flashy mailers that offer top-rate incentives for prospective home buyers. "By thinking outside of the work week and outside of the Internet-only platform, we are bringing diverse solution to the lead generation market that have our clients seeing high conversion rates," Conklin says.
If you are a real estate agent struggling with lead generation and conversion, turning to the time-tested solutions of MortgageLeads.org might just be the key to unlocking the market.