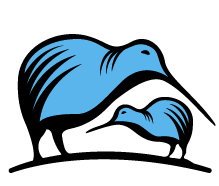 Kiwi Commons announces a website redesign, and invites school boards to register for free web safety seminars through Kiwi Seminars, a non-profit division.
Toronto, Ontario (PRWEB) September 21, 2011
Kiwi Commons Inc, an Internet safety education initiative, announced today a website redesign, and the release of the fall 2011 and winter 2012 Kiwi Seminars calendar. These launches are in line with the organization's greater vision of fostering responsible web use and working to cultivate open dialogue between parents and children.
"Today's young people need a place to go where they can learn how to navigate the Internet in a secure and confident way," said John Madden, President of Kiwi Commons. "We want parents, educators and even kids to recognize that web safety isn't a matter of choosing between education and technology; it's knowing how to safely combine the two."
The new Kiwi Commons website design has a brighter, more engaging layout with a more intuitive interface. Kiwi provides up-to-date news, blogs and resources about contemporary web safety concerns such as cyberbullying, online predators and privacy. The information presented on Kiwi Commons is used by parents and teachers to educate youth about the latest web safety news, concerns and technology trends.
The Kiwi Commons blog provides readers with a broad range of thoughts and opinions from various experts, including their own Kiwi Expert Panel, to real life stories of the youth affected by challenges like sexting, scams, cyberbullying, and predators. To learn more about online youth challenges or to share your own story, visit http://www.kiwicommons.com.
Kiwi Seminars is inviting school boards across the region to book free seminars for their 2011/2012 season. Kiwi Seminars is a non-profit division of Kiwi Commons that brings web safety education directly to schools and community groups through free seminars and workshops. Topics covered include tips on how to use the Internet safely, and how to teach children to be more responsible online. For more information about the seminars and to book your own workshop, visit http://www.kiwiseminars.com.
To learn more about any of the Kiwi products mentioned in this release, please visit the new KiwiCommons.com.
###