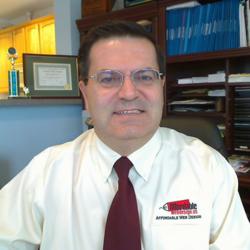 You could create the most amazing website ever, but if nobody can find it, what's the point? That's why our Internet marketing company puts so much emphasis on preliminary research and SEO...
Manassas, VA (PRWEB) December 14, 2011
Affordable Web Design and Marketing, Inc. (AWD), one of the D.C. area's top Internet website marketing companies, just launched a new website for Pro Furniture Doctor, a furniture repair company that has served more than 25,000 customers over the past quarter century. In addition to intensive preliminary Internet web marketing research and search engine optimization (SEO), AWD designed a photo gallery of before-and-after furniture repair projects, including functionality that enables potential customers to upload photos of their furniture for a quick estimate. AWD's certified SEO consultants also incorporated social media integration, call-to-action lead generation forms, and a site map. They will monitor the site's progress through Google Analytics.
Daniel Kim, founder and chief craftsman at Pro Furniture Doctor says he is excited about the new possibilities the website brings to his business. "We think the website will enhance our relationship with customers. They can see our work in the gallery, then they can send us a picture of their piece and we can get an idea of how involved the work will be and send a quote back to them quickly, which saves everybody time. We enjoy working with AWD, because they spent a lot of time researching and learning about our needs, and then came up with great ways meet those needs through their Internet website marketing strategy for our site."
Certified SEO consultant and founder of AWD, Lewis Yildirimturk, says that initial Internet web marketing research is critical to the success of any business website: "You could create the most amazing website ever, but if nobody can find it, what's the point? That's why our Internet marketing company puts so much emphasis on preliminary research and SEO, so that when a potential customer is searching for your products or services on the web, your website shows up at the top of the list. 85 percent of potential customers running a search never look beyond the first page of a Google search, and more than half of those never look beyond the first 3 or 4 search results. That's why our preliminary Internet web marketing is so critical for driving new customers to the website."
Mr. Yildirimturk, a certified SEO consultant who founded the Virginia Internet marketing company in 1998, explains that he and his staff will keep tabs on the success of the site through Google Analytics. The framework they constructed for the website, which includes frequently-updated information about furniture repair, social media integration, online coupons and the interactive gallery, can be adapted over time as search engine algorithms change. This ensures that the furniture craftsman's website will continue to appear at the top of search engine results. He continues, "It's important to us that our customers' websites help them succeed. Internet website marketing is a critical investment in a company's future because 97 percent of Internet users make purchasing decisions based on what they see online."
For his part, Mr. Kim is very pleased with the new website AWD developed for his business. "Like the name says, Affordable Web Design is affordable, but best of all they are highly-skilled Internet web marketing experts who provided excellent service, responded to our needs and designed a website that is bringing us more business. We're very proud of the website and look forward to working with AWD as time goes on."
Affordable Web Design and Marketing, Inc.
Web: http://www.affordablewebdesign.com
E-mail: sales(at)affordablewebdesign(dot)com
Toll Free: 1-800-929-8611
###